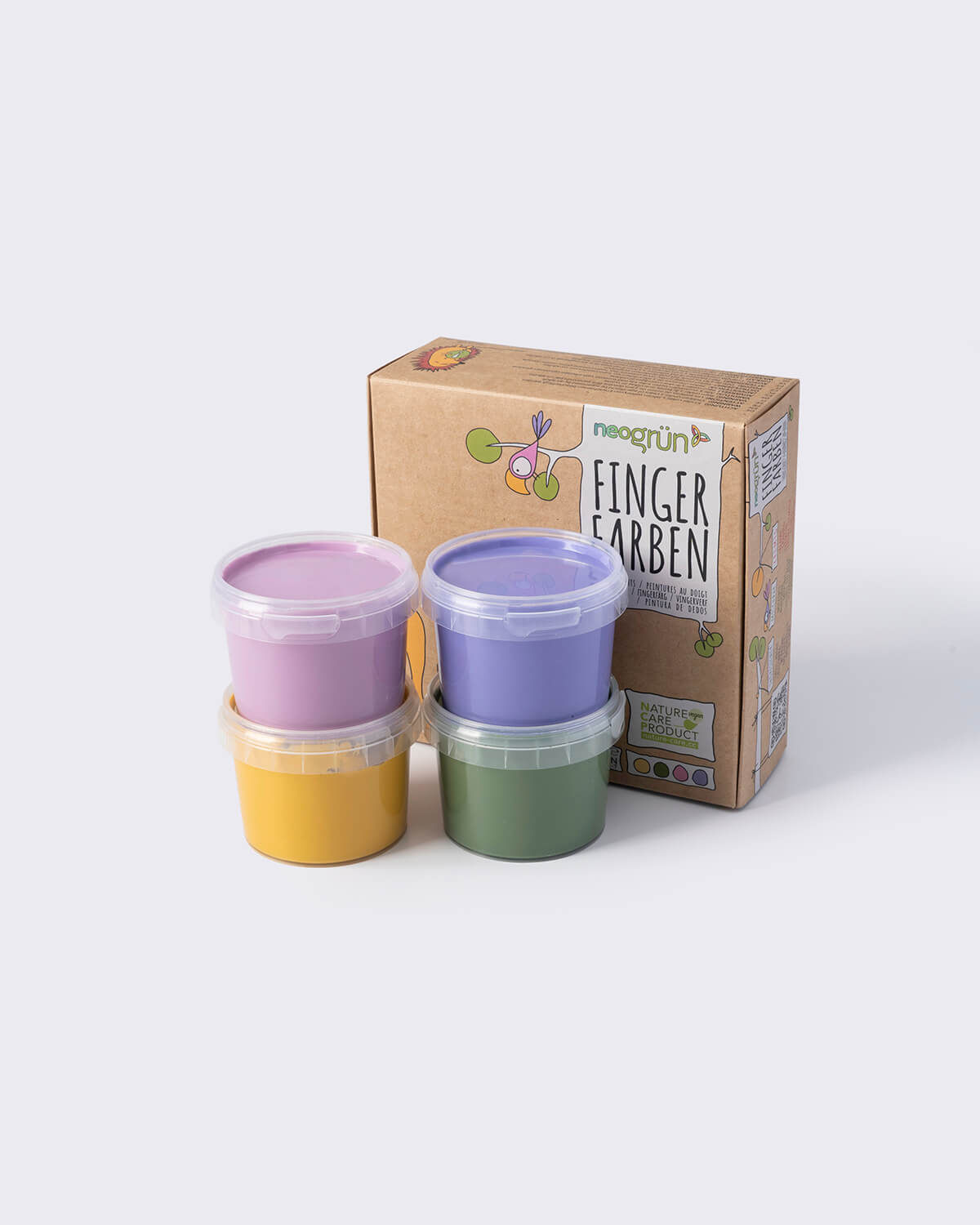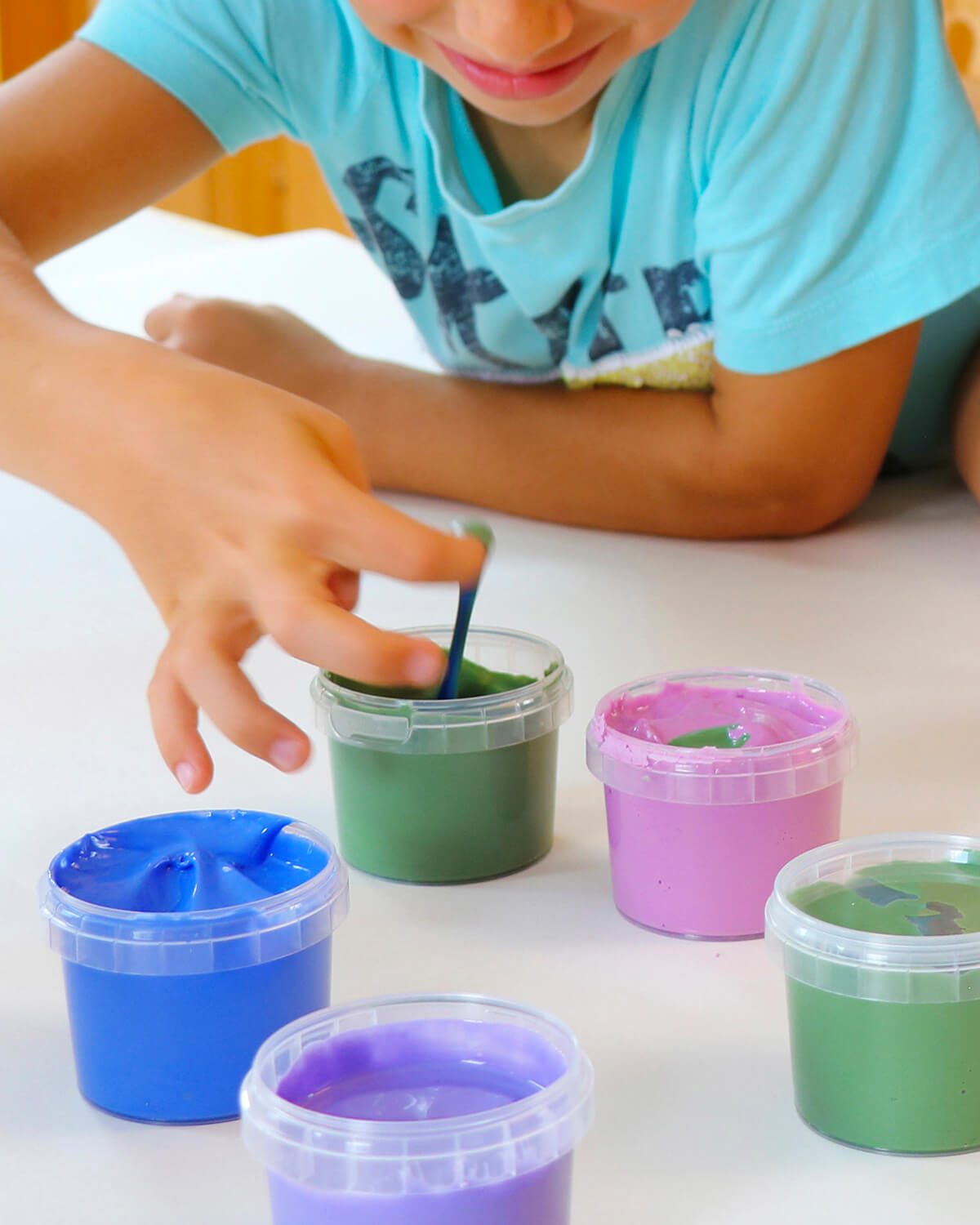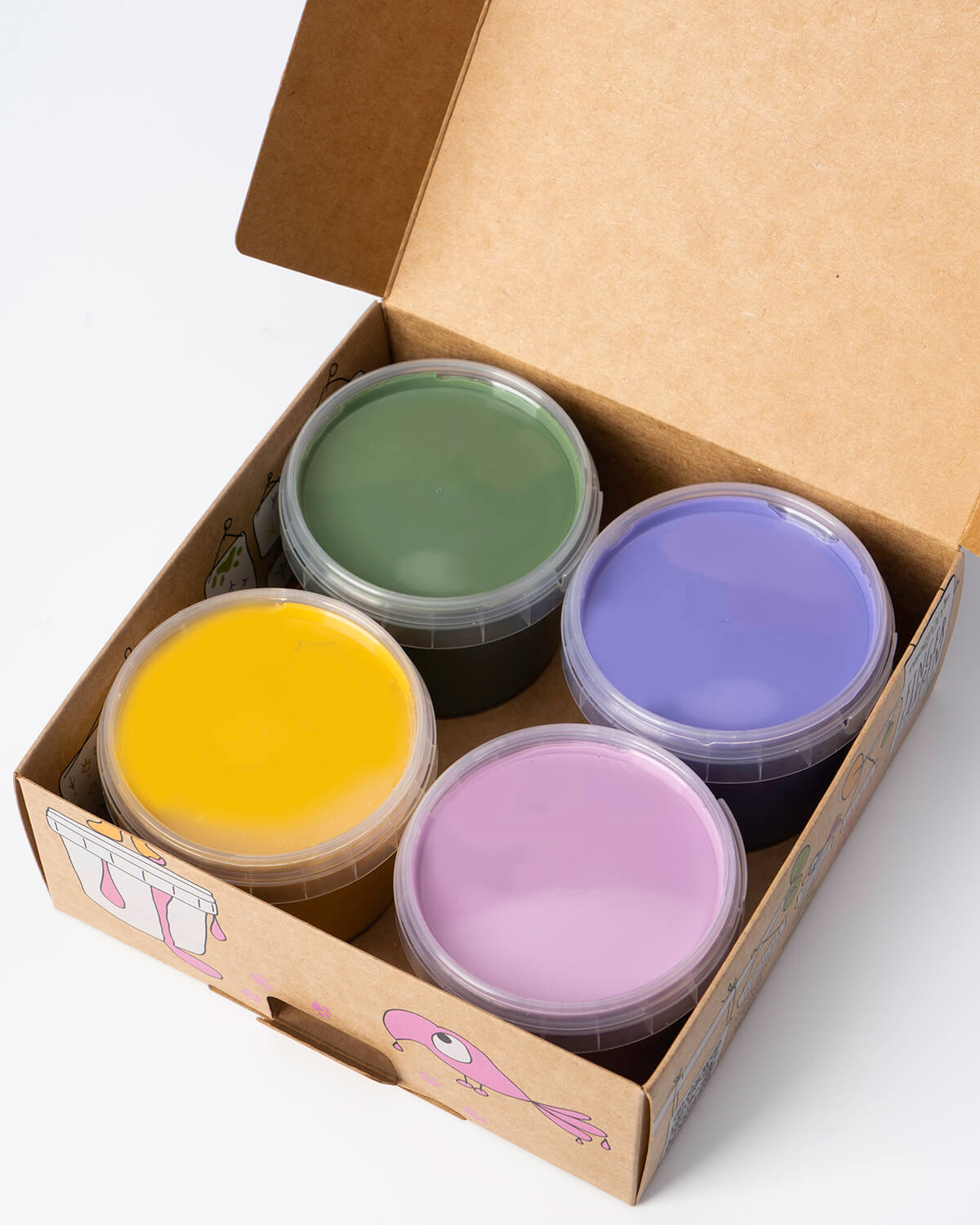 A rainbow of fun for all ages, these eco-friendly finger-paint sets are made using safe plant and mineral pigments, and are also free from wheat, soy, peanuts and tree nuts, dairy, fish and eggs.
With a spill-proof consistency and shallow containers, they'll be appreciated by both budding painters and those that clean up after them.


・Natural raw materials
・Spill-proof
・Vegan
・Choice of colours

Size: 14.5 x 14.5 x 5.5 cm
Materials: Natural renewable raw materials
Colours: Luka (Yellow, green, pink, violet)
Created by: Neogrum
Origin: Germany
Care: Remove wet paints with a sponge from non-absorbing surfaces. After drying, may leave a light stain on natural white textiles. Children under 3 years of age should be supervised by an adult.
Where do you ship to? Most items can be shipped worldwide. Can I pick up at your store? In-store pickup is available for non-custom products and free of charge. When will I receive my order? In most cases, local orders take 2-3 days while international orders take 3-5 days. For details, please refer to our
FAQs
.