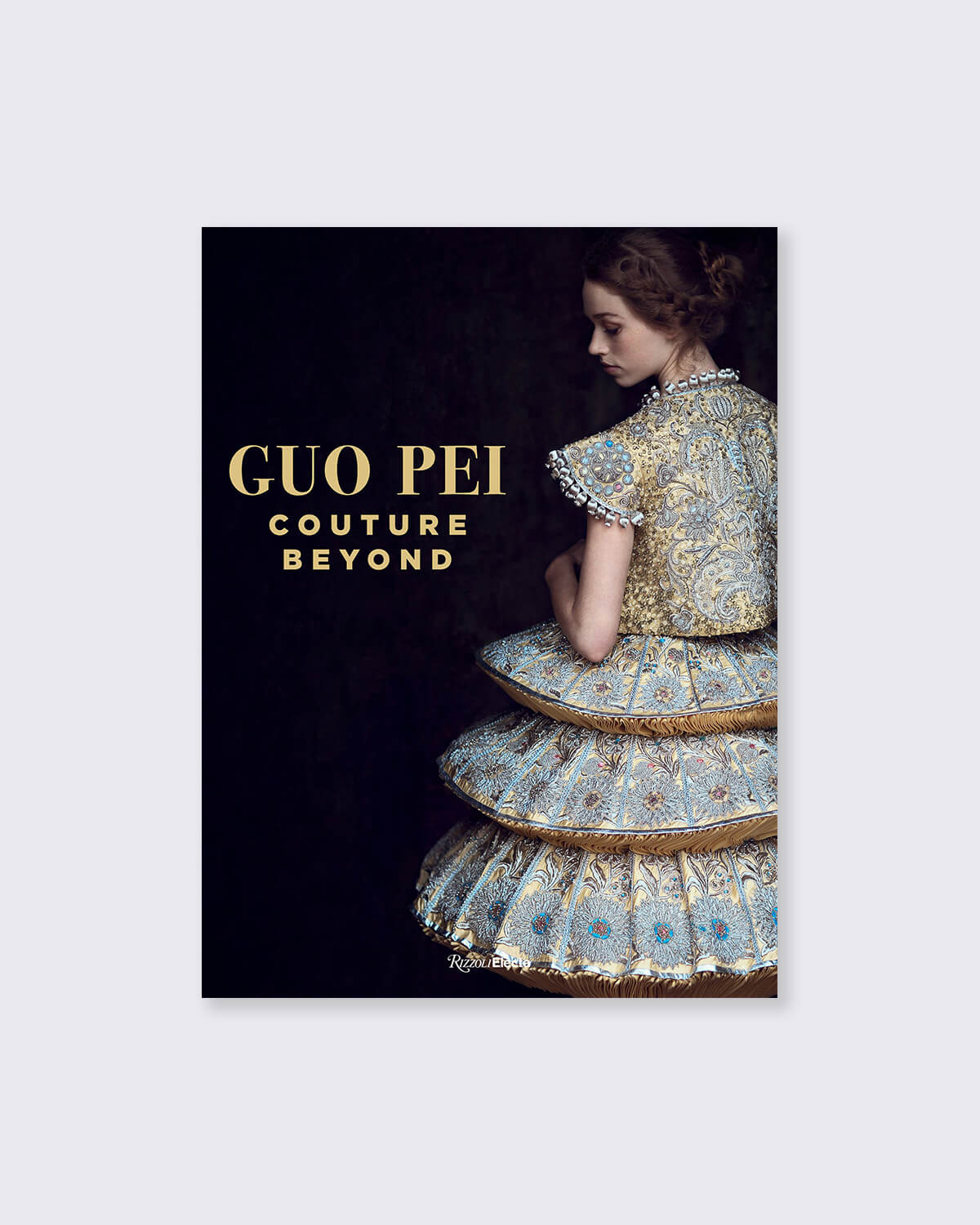 只供英文版本
The premier China-based fashion designer to figure prominently on the world stage, Guo Pei produces ornate embroidery and intricate designs that derive from the ancient traditions and symbols of her Chinese heritage, rendered in glamorous silhouettes. Andrew Bolton describes the approach as an "auto-orientalist" couture unprecedented in the "millennial history of Chinese dress." The grandeur of her work, from the aureate cape Rihanna wore to the 2015 Met Gala to a gown festooned with 200,000 crystals featured in the Beijing Olympics, distinguishes Guo Pei as a worthy heir to the grand tradition of haute couture.
Lush photography reveals the unprecedented detail achieved through the thousands of hours committed to each garment's workmanship, a signature of Guo Pei's atelier. This landmark volume presents a tableau of Guo Pei's resplendent work: expansive, unconventional, and otherworldly. This landmark volume accompanies an eponymous exhibition of dozens of the designer's dresses--the first in the United States--at SCAD FASH Museum of Fashion + Film.
只供英文版本
The first major book on China's leading couture visionary reveals the intricate craftsmanship and imperial glamour that has fashion publications worldwide declaring Guo Pei's creations "the Empire's new clothes." An exponent of artisan craftsmanship and theatrical fantasy often compared to Alexander McQueen and Sarah Burton, Guo Pei dresses Chinese state dignitaries and American celebrities alike in richly bejewelled creations of imperial opulence. The designer's first monograph, published on the occasion of her first solo exhibition, offers insight into the growing global influence of China and the complexities of its cultural transition.

Format: Hardback, 168 pages
Dimensions: 24.13 x 2.29 x 32 cm
Language: English
Author: Howl Collective, Lynn Yaeger, Paula Wallace
Publisher: Rizzoli Electa
ISBN: 9780847860661
你們可以配送到哪些地區? 大部分的產品都適用於我們的國際配送服務。為了確保產品能順利到達,我們建議你在訂購前確認好你所在地區的關稅。 我可以到門店提取嗎? 我們歡迎購買非訂製產品的顧客選擇門店提取,運費全免。 我訂購的產品要多久送達? 配送時間視乎產品類型和配送目的地,並會在結帳頁面上顯示。在一般情況下,本地訂單需要2-3天,國際訂單需要3-5天。 詳情請參閱「
常見問題
」。