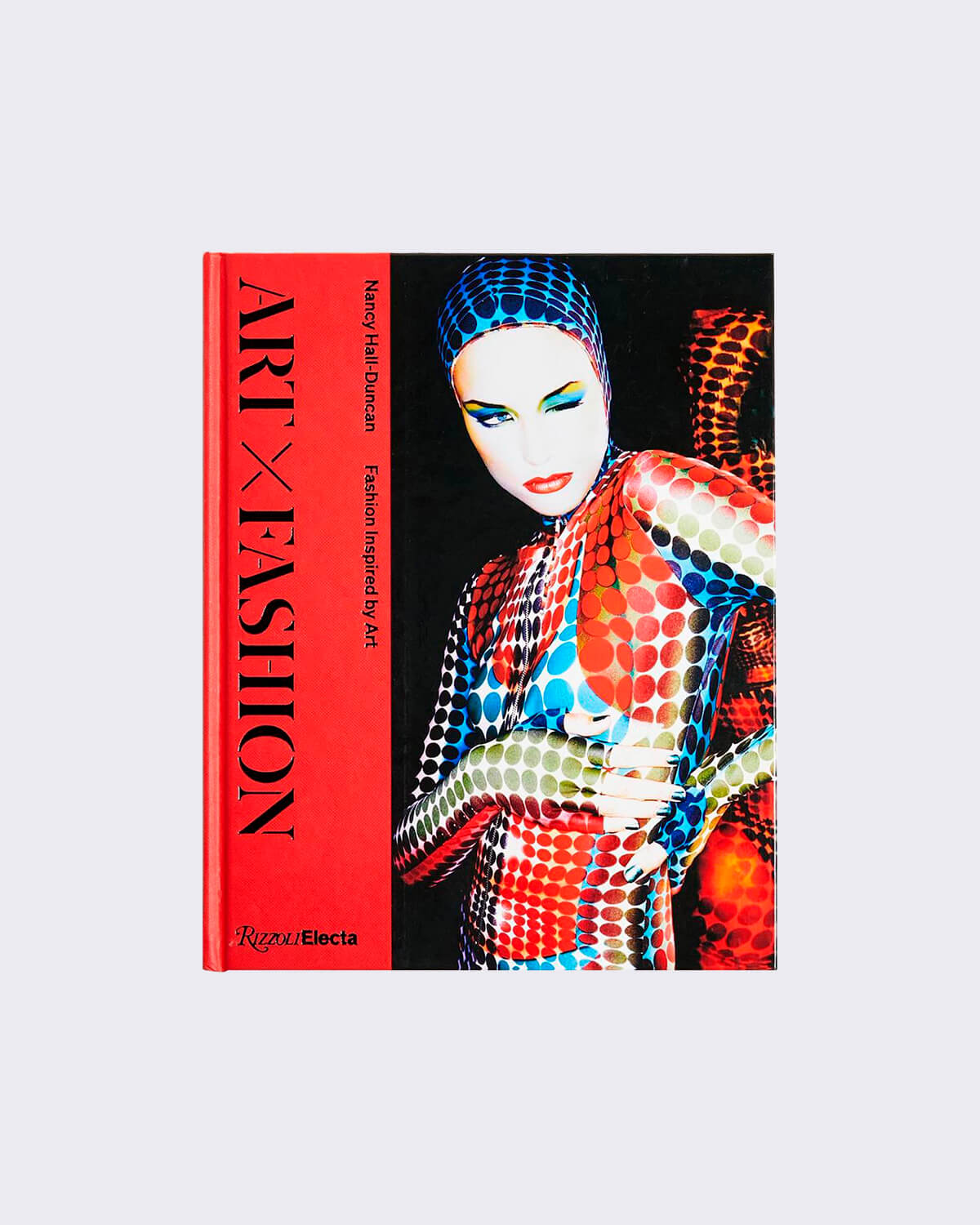 只供英文版本
In 75 eye-popping pairings of designer pieces and the artworks that inspired them, this stylish book reveals the art behind coveted fashion designs.
Long before "collabs" became a buzzword, artists influenced every aspect of the fashion world. This approachable collection compares fashion and art side-by-side to highlight a variety of relationships: inspiration, collaboration, and artists working to create their own fashion or fashion photography.
只供英文版本
Art X Fashion introduces readers to designers like Coco Chanel and Elsa Schiaparelli, who famously worked with artists like Picasso and Dalí in the early twentieth century, as well as to such iconic fashion moments as Yves Saint Laurent's 1965 homage to Piet Mondrian. Art and fashion pairings including John Galliano (inspired by Tutankhamun's death mask, Arcimboldo, Gustav Klimt, and Hokusai), Guo Pei (inspired by Velázquez), Margiela (inspired by Gaugin), and Iris Van Herpen (inspired by Paul Delvaux), reveal surprising connections. Projects by street artists like Keith Haring and Kaws introduce the era of collaborations, which saw artists such as Yayoi Kusama and Takashi Murakami work with Louis Vuitton. More recent collaborations include Raf Simons with Sterling Ruby and Kerby Jean-Raymond with Derrick Adams. Chapters on striking purses and other accessories designed by artists, and artists creating in fashion--including Cindy Sherman, William Wegman, and John Baldessari--round out this fresh and delightful take on fashion design.

Format: Hardcover, 176 pages
Dimensions: 2.21 x 26.01 x 21.01 cm
Language: English
Author: Nancy Hall-Duncan
Publisher: Rizzoli Electa
ISBN: 9780847872398
你們可以配送到哪些地區?
大部分的產品都適用於我們的國際配送服務。為了確保產品能順利到達,我們建議你在訂購前確認好你所在地區的關稅。

我可以到門店提取嗎?
我們歡迎購買非訂製產品的顧客選擇門店提取,運費全免。

我訂購的產品要多久送達?
配送時間視乎產品類型和配送目的地,並會在結帳頁面上顯示。在一般情況下,本地訂單需要2-3天,國際訂單需要3-5天。

詳情請參閱「常見問題」。