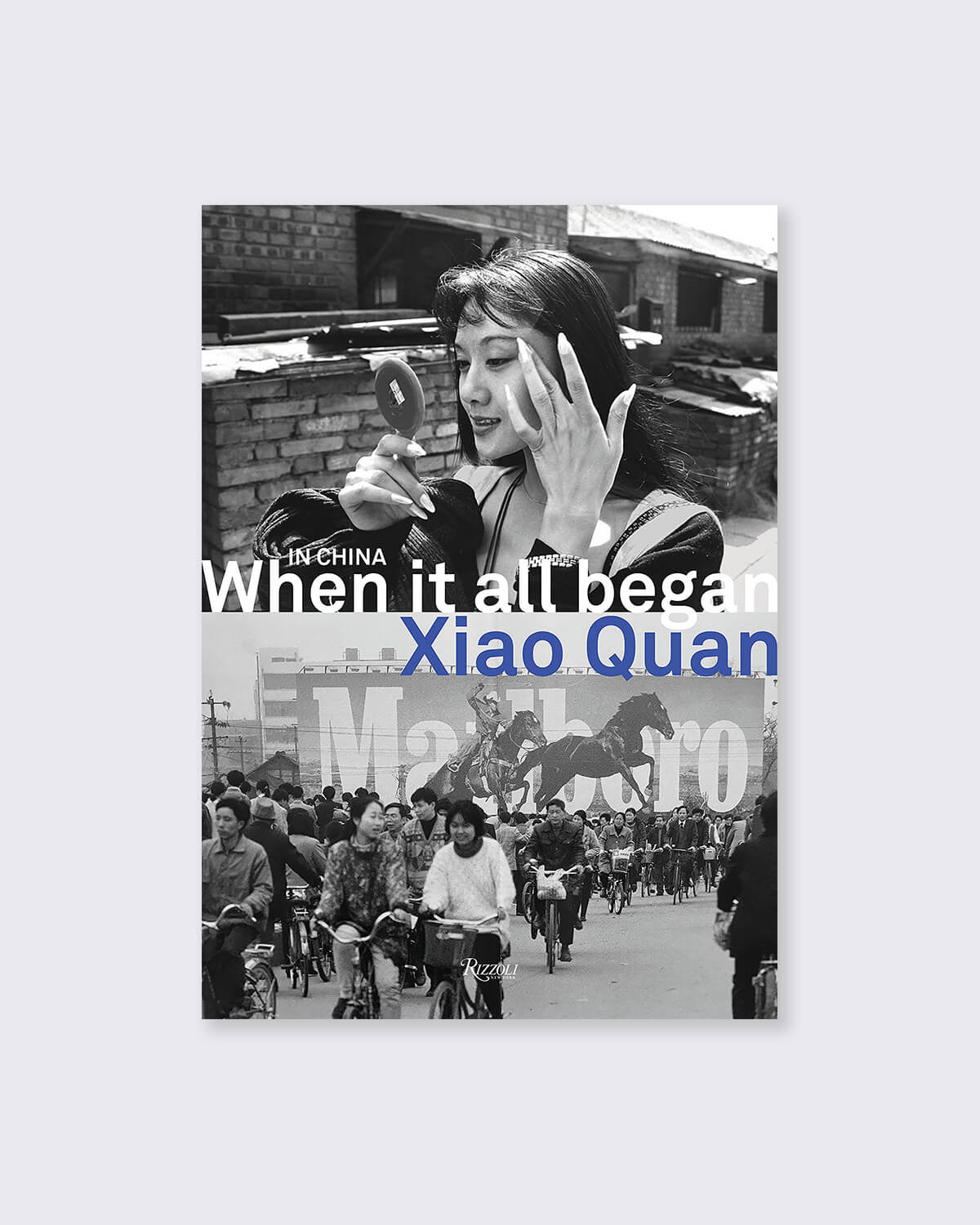 只供英文版本
The first international volume--and the very first English release--on Xiao Quan, one of the most acclaimed contemporary photographers in China.
Xiao Quan shot to fame with his large-scale photo album Our Generation. The album, published in 1996 in China, features almost all of the famous figures in literature and fine art during the 1980s and 1990s, including Zhang Yimou, Chen Kaige, Jiang Wen, He Xuntian, Tan Dun, Bei Dao, Wang Anyi, Shi Tiesheng, Chen Cun, and Cui Jian, among others. In order to make this picture album, Xiao Quan traveled around China, and it took him nearly ten years to complete it. This book returns to that project to present it to a wider audience.
只供英文版本
This is a personal and fascinating documentation of China's late 1980s through the 1990s, capturing the drastic social change of the country's first decade of economic reform. Through an attentive selection of his most significant portraits of ordinary people around China and a group of emerging artists, this book aims at a comprehensive depiction of Xiao Quan's generation, giving a new perspective on Chinese cultural evolution and contemporary society.
Format: Paperback, 288 pages
Dimensions: 21.84 x 2.29 x 29.46 cm
Language: English
Author: Xiao Quan
Publisher: Rizzoli
ISBN: 9788891821812
你們可以配送到哪些地區? 大部分的產品都適用於我們的國際配送服務。為了確保產品能順利到達,我們建議你在訂購前確認好你所在地區的關稅。 我可以到門店提取嗎? 我們歡迎購買非訂製產品的顧客選擇門店提取,運費全免。 我訂購的產品要多久送達? 配送時間視乎產品類型和配送目的地,並會在結帳頁面上顯示。在一般情況下,本地訂單需要2-3天,國際訂單需要3-5天。 詳情請參閱「
常見問題
」。