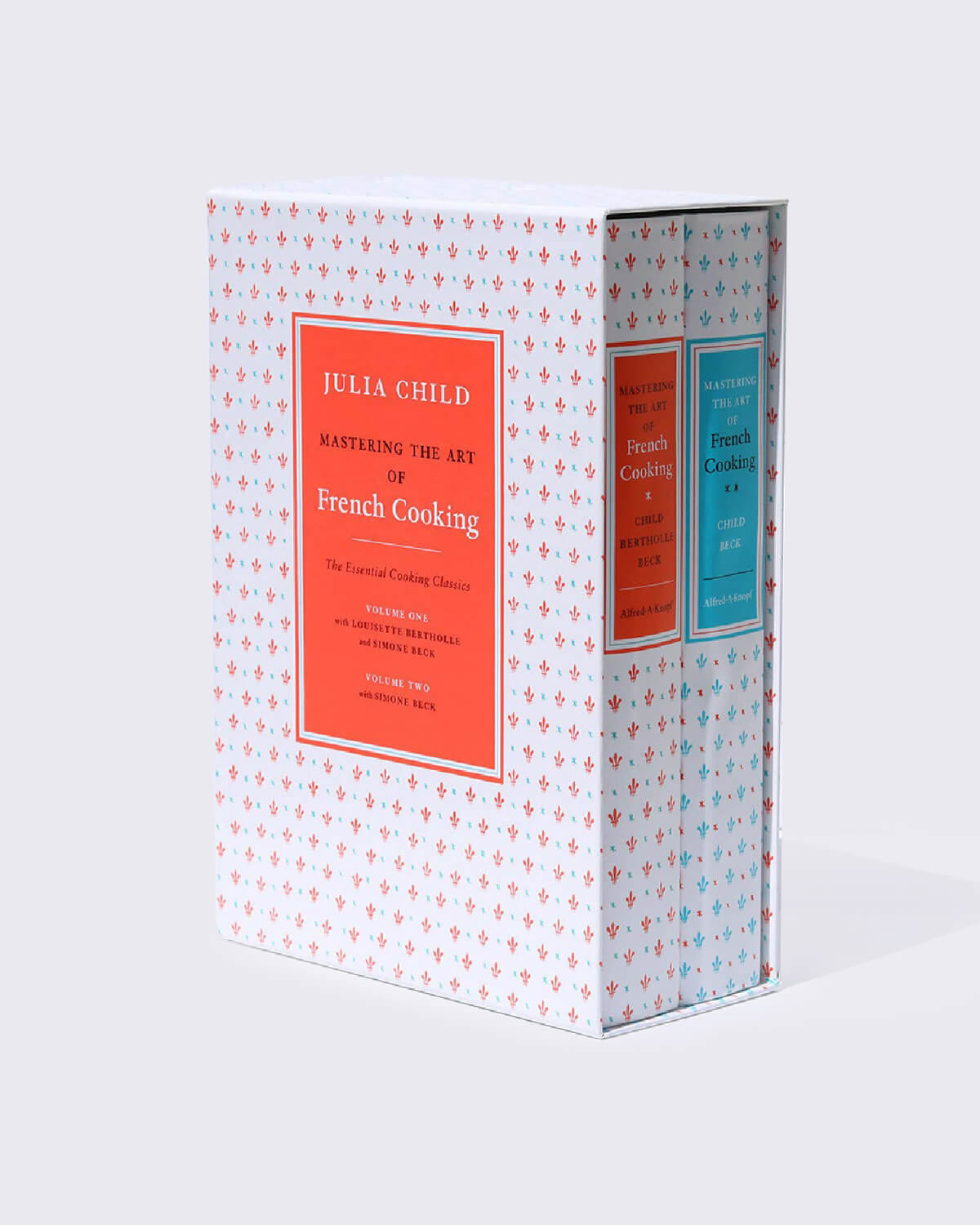 只供英文版本
In 1961 Julia Child, Simone Beck, and Louisette Bertholle, collaborating on the first volume of Mastering the Art of French Cooking, began a virtual revolution in American cookery. In the years that have passed, as their book has found its way into almost 700,000 American families, and as Julia Child has been seen across the country on her French Chef programs broadcast by Public Television, a whole generation has been inspired to new standards of culinary accomplishment.
The classic Volume One, acknowledged to be one of the great cookbooks of our time, is now joined with its sequel, published in 1970 -- a new collection of recipes from the country kitchens and haute cuisine of France, carefully chosen and adapted to American requirements by Julia Child and Simone Beck, and designed both to enlarge the repertoire and bring the reader to a new level of mastering the art of French cooking.
只供英文版本
Volume One contains 524 recipes for the savory delights of French cuisine, from historic Gallic masterpieces to the seemingly artless perfection of a dish of spring-green peas.
Volume Two presents a brilliant selection of 257 additional recipes that not only add to the home cook's repertoire but, above all, bring them to a new level of mastery.
Taken together, these two books are a stunning feat of cookbook literature, and Julia Child's most beloved works.
Format: Boxed Set
Dimensions: 19.05 x 9.14 x 26.67 cm
Language: English
Author: Julia Child, Louisette Bertholle and Simone Beck
Publisher: Knopf Publishing Group
ISBN: 9780307593528
你們可以配送到哪些地區? 大部分的產品都適用於我們的國際配送服務。為了確保產品能順利到達,我們建議你在訂購前確認好你所在地區的關稅。 我可以到門店提取嗎? 我們歡迎購買非訂製產品的顧客選擇門店提取,運費全免。 我訂購的產品要多久送達? 配送時間視乎產品類型和配送目的地,並會在結帳頁面上顯示。在一般情況下,本地訂單需要2-3天,國際訂單需要3-5天。 詳情請參閱「
常見問題
」。