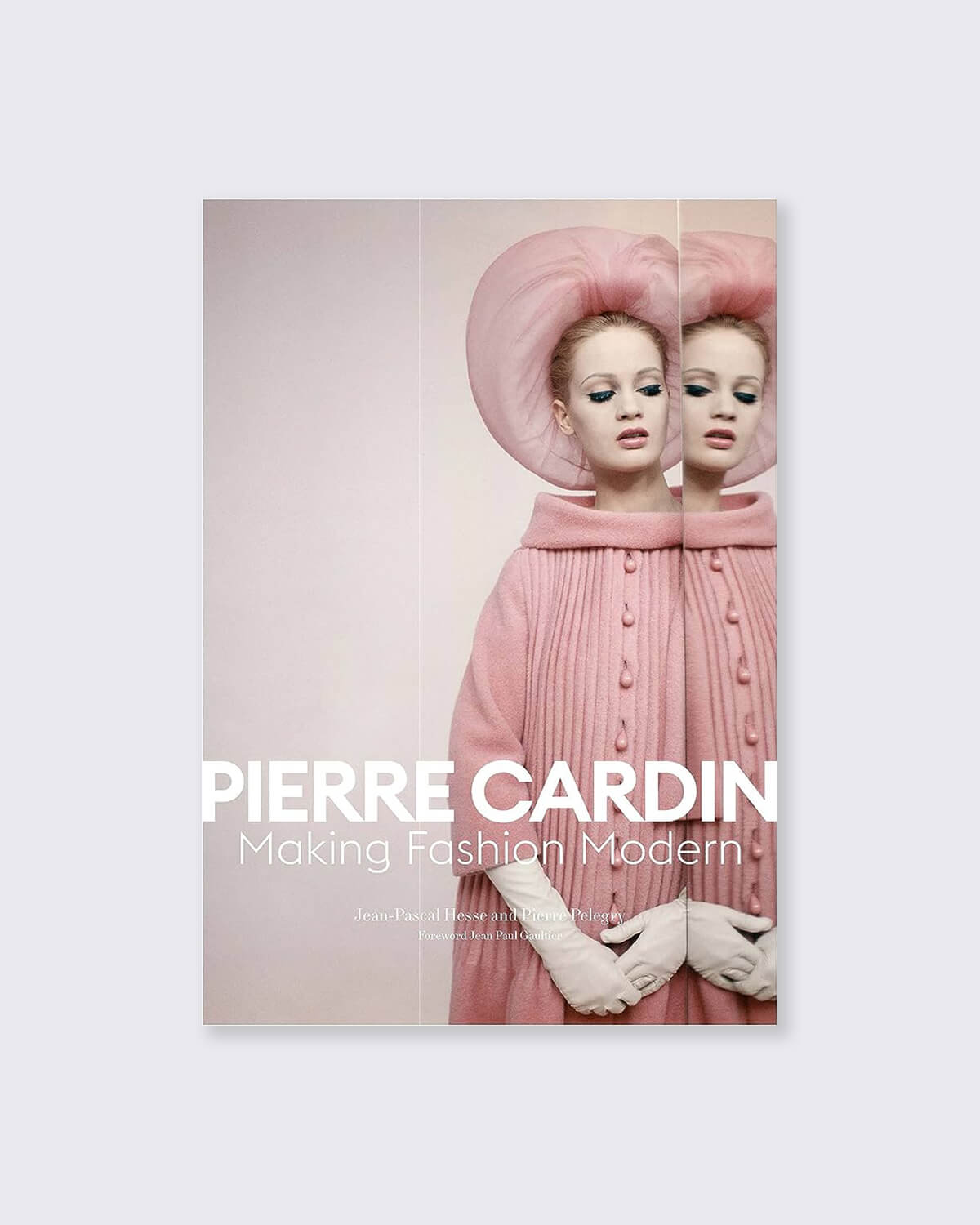 只供英文版本
On the centenary of Pierre Cardin's birth, this volume looks back at the designer's early career to discover the inspirations behind his later iconic work.
Pierre Cardin's designs were worn by an international elite of beautiful women, from Jackie Kennedy to Lauren Bacall and Jeanne Moreau. A close friend of André Courrèges and Paco Rabanne, Cardin revolutionized modern fashion in the mid-1960s, creating iconic designs that continue to resonate today. His many talents and mastery of materials--from fabrics to plastics--extended from haute couture to ready-to-wear, menswear, jewelry, furniture design, perfumes, and accessories, while his business acumen led him to create a business empire that stretched from China to the United States.
只供英文版本
In this volume, longtime Cardin collaborator Jean-Pascal Hesse shares his intimate knowledge of the designer's early career in Paris and analyzes the creative influences and partnerships that inspired Cardin to design some of the most emblematic haute couture creations of the 1950s and 1960s, as well as the space age-inflected Cosmocorps work, which presciently explored gender fluidity. Drawing from a broad range of sources that Hesse has been gathering for more than two decades, this work features personal recollections from Cardin himself, in addition to numerous previously unpublished photographs and documents recounting his early years in Christian Dior's studio, his success in the United States in the 1950s and 1960s, and his profound interest in Japanese art and design.

Format: Hardback, 256 pages
Dimensions: 27.61 x 2.87 x 20.19 cm
Language: English
Author: Jean-Pascal Hesse and Pierre Pelegry
Publisher: Flammarion
ISBN: 9782080281890
你們可以配送到哪些地區? 大部分的產品都適用於我們的國際配送服務。為了確保產品能順利到達,我們建議你在訂購前確認好你所在地區的關稅。 我可以到門店提取嗎? 我們歡迎購買非訂製產品的顧客選擇門店提取,運費全免。 我訂購的產品要多久送達? 配送時間視乎產品類型和配送目的地,並會在結帳頁面上顯示。在一般情況下,本地訂單需要2-3天,國際訂單需要3-5天。 詳情請參閱「
常見問題
」。