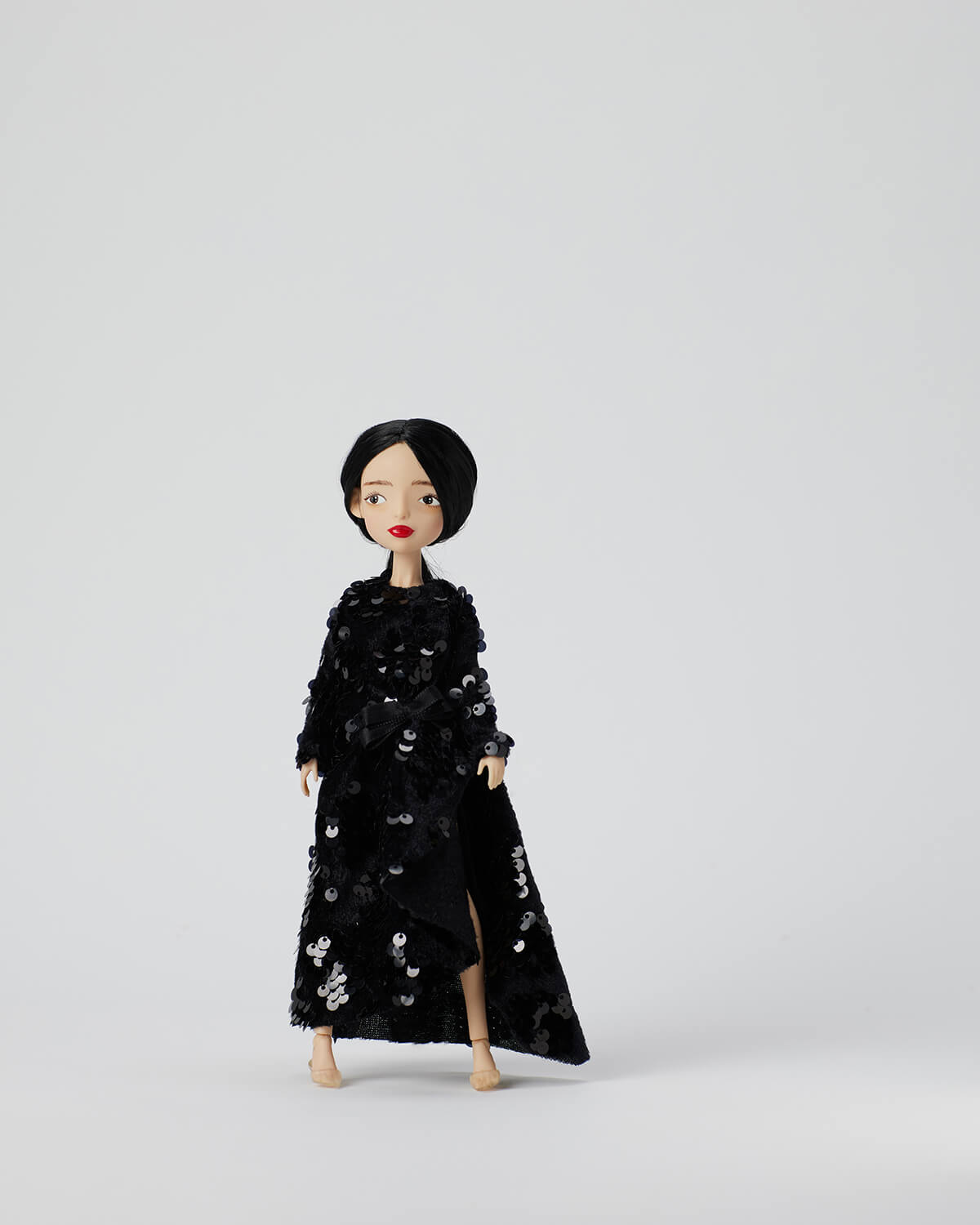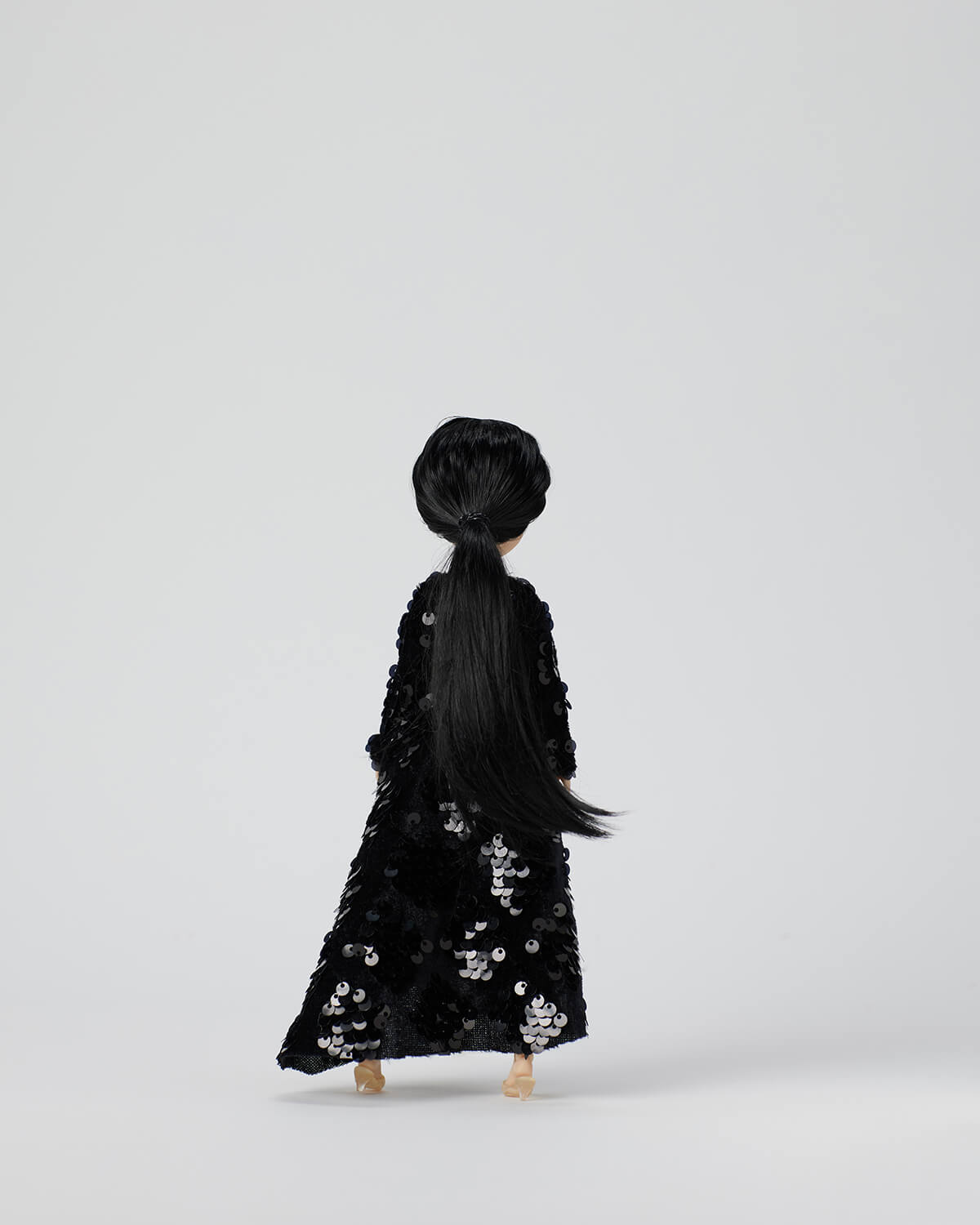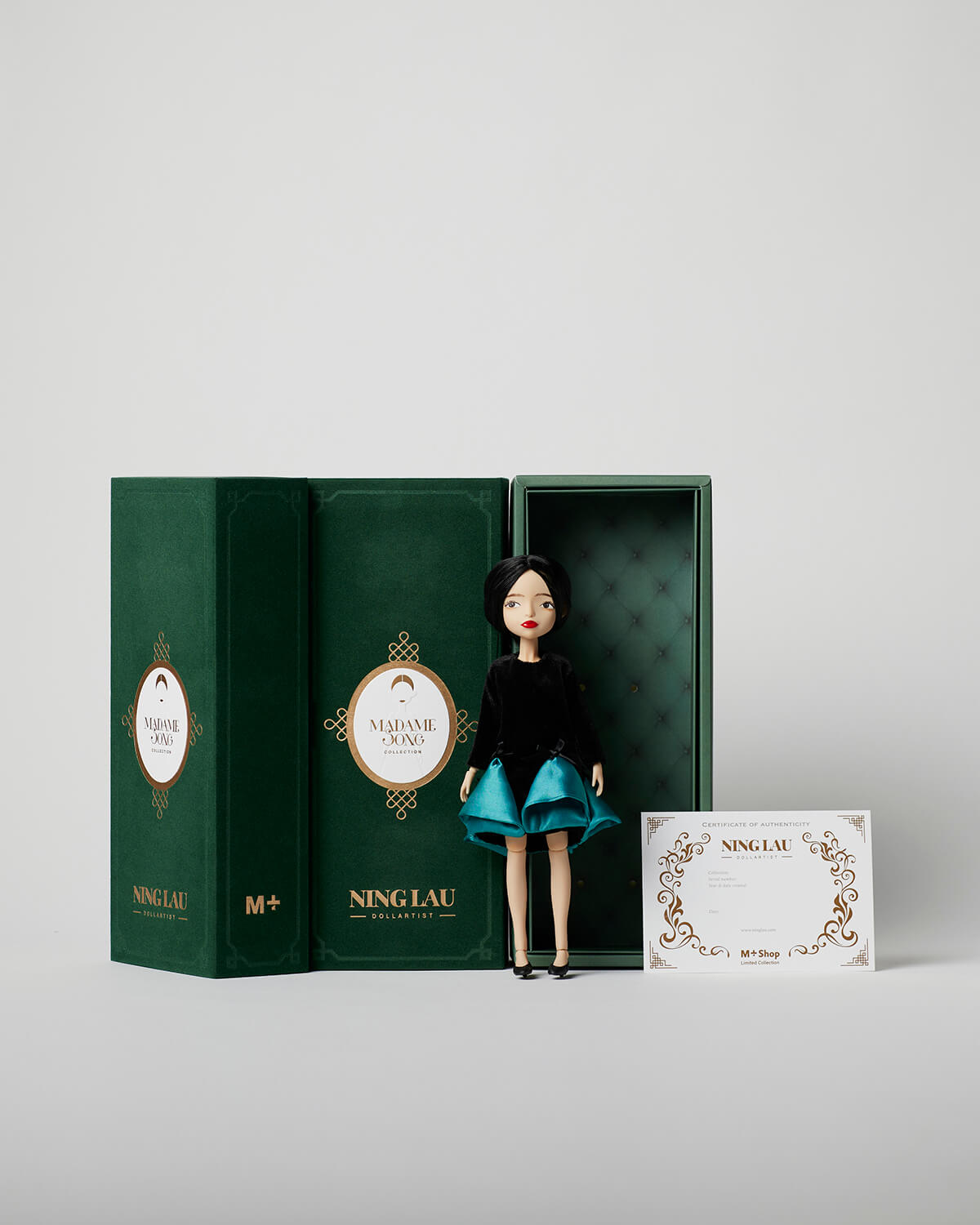 Ning Lau Handmade Dolls will be available for pre-order in July and delivered by the end of December 2023. Only 10 dolls will be available for each iconic look.
Once orders are confirmed, they are processed immediately, so no further changes or cancellation are accepted.
Discount cannot be applied to Ning Lau handmade doll items.
Ning Lau formerly worked in luxury fashion industry before she dived into the art of doll making from 2015, turning her love for dolls over the years into a full-time passion. Each doll is hand-painted and unique, these collectible art dolls come with serial number and autographed certificate. Her exhibitions, collaborations and inspiring journey have been widely featured in numerous local and international publications in the form of online or print.
This M+ Shop exclusive limited collection features 12 iconic looks of legendary fashion brand Pierre Cardin selected from Madame Song's wardrobe, each outfit is hand-sewn. The doll's face feature is inspired by Madame Song with black hair reflects the Asian classic beauty.
Evening dress from Haute Couture, Autumn/Winter 1987/88 collection, Designed in 1987
Exclusive to M+
Each doll is hand-painted and unique
Limited collection of 10 of each 12 Pierre Cardin outfits style
Special designed box for this collection
Come with certificate with serial number

Size: 25cm (doll height)
Materials: Vinyl
Origin: Hong Kong

Caring Tips:
Avoid direct sunlight and spotlight.
All ball joints should be twisted in the same direction.
The wig is glued, but not rooted, so avoid pulling it vigorously.
Some clothes have to be pulled off the doll's head first, before they can be put on or taken off from the neck position.