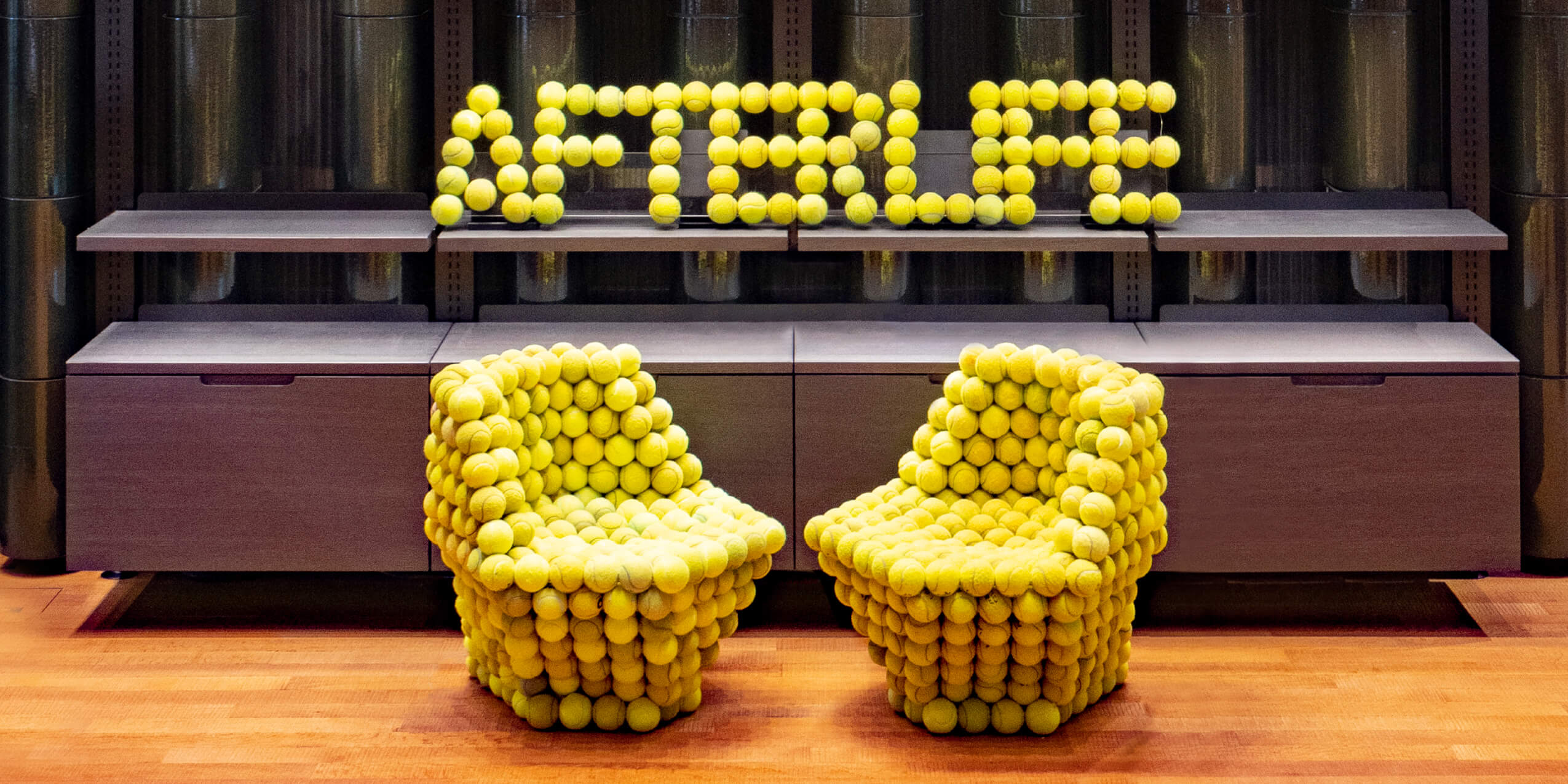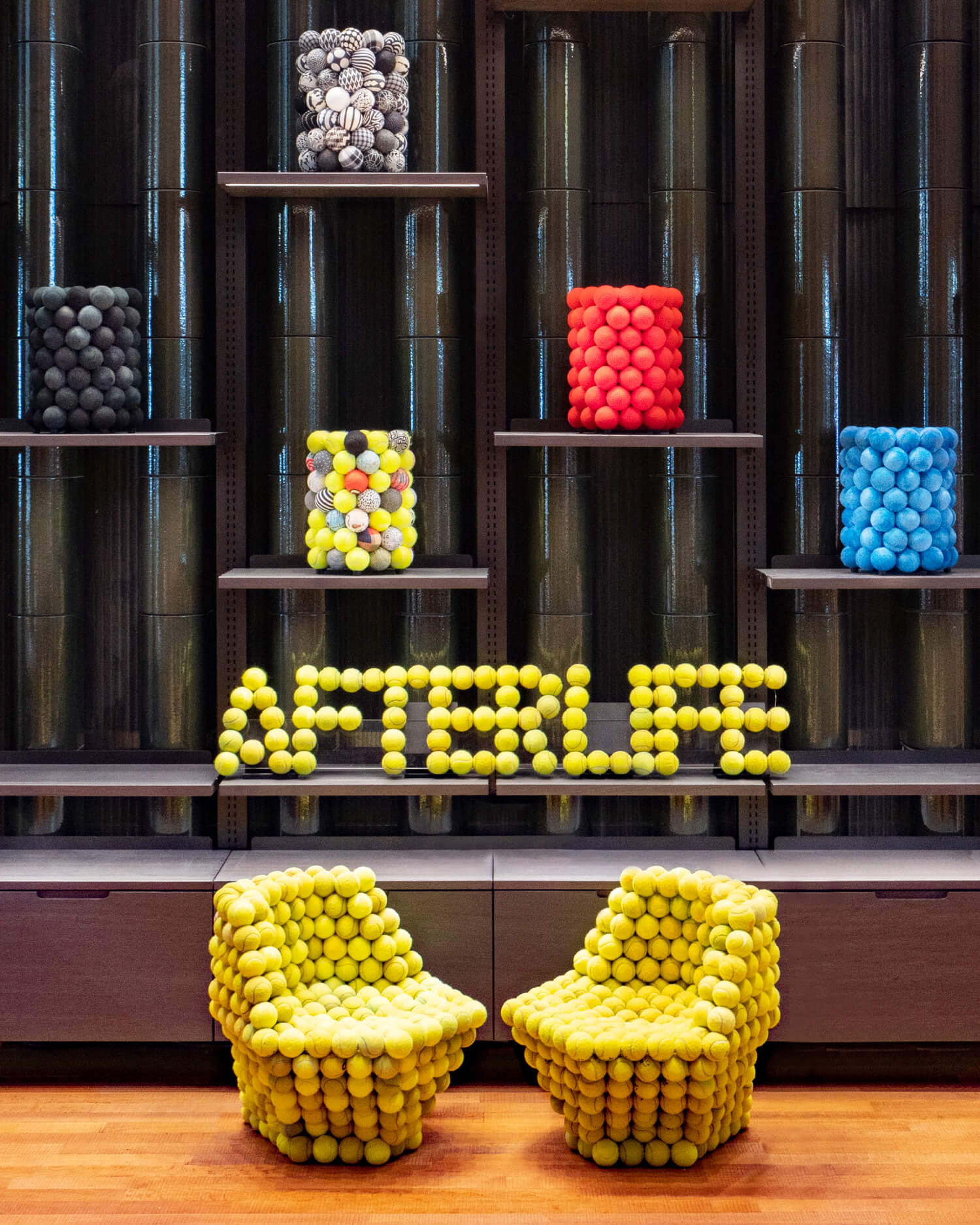 Discover Uniquely Designed Art Furniture by AFTERLIFE™ x Douglas Young
AFTERLIFE™ x 楊志超設計的獨特藝術傢俬
AFTERLIFE™ is an initiative introduced by Sports for Hope Foundation with an objective to raise the awareness for sustainability through various sports games. AFTERLIFE™ has collaborated with Hong Kong designer and artist Douglas Young, the Founder of heritage brand Goods Of Desire, to present a collection of uniquely designed art furniture by used tennis balls collected across Hong Kong.

M+ has partnered up with AFTERLIFE™ to present an exclusive collection of never-before-seen stools created by Young at The M+ Shop from Monday, 26 September to January 2023. To raise the awareness of the wastage caused by tennis balls disposed after practice while expressing creativity, Young uses recycled tennis balls which are wrapped in recycled fabrics. Each piece of art furniture is unique and handcrafted during the process of wrapping of the balls and furniture construction, and carries a ball signed by Douglas Young as a special feature.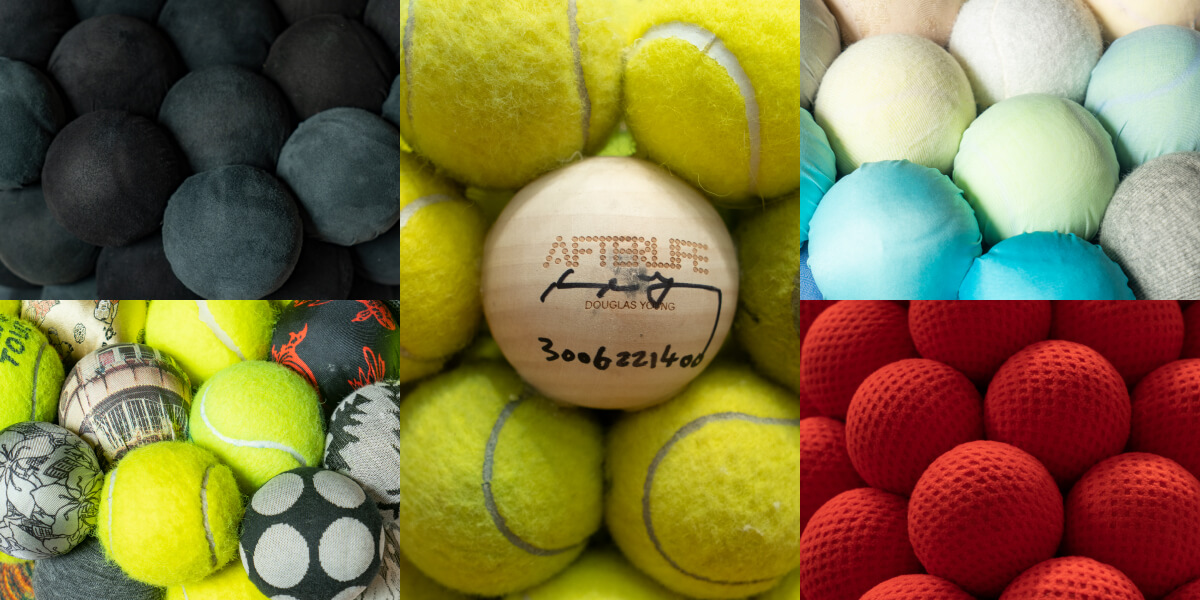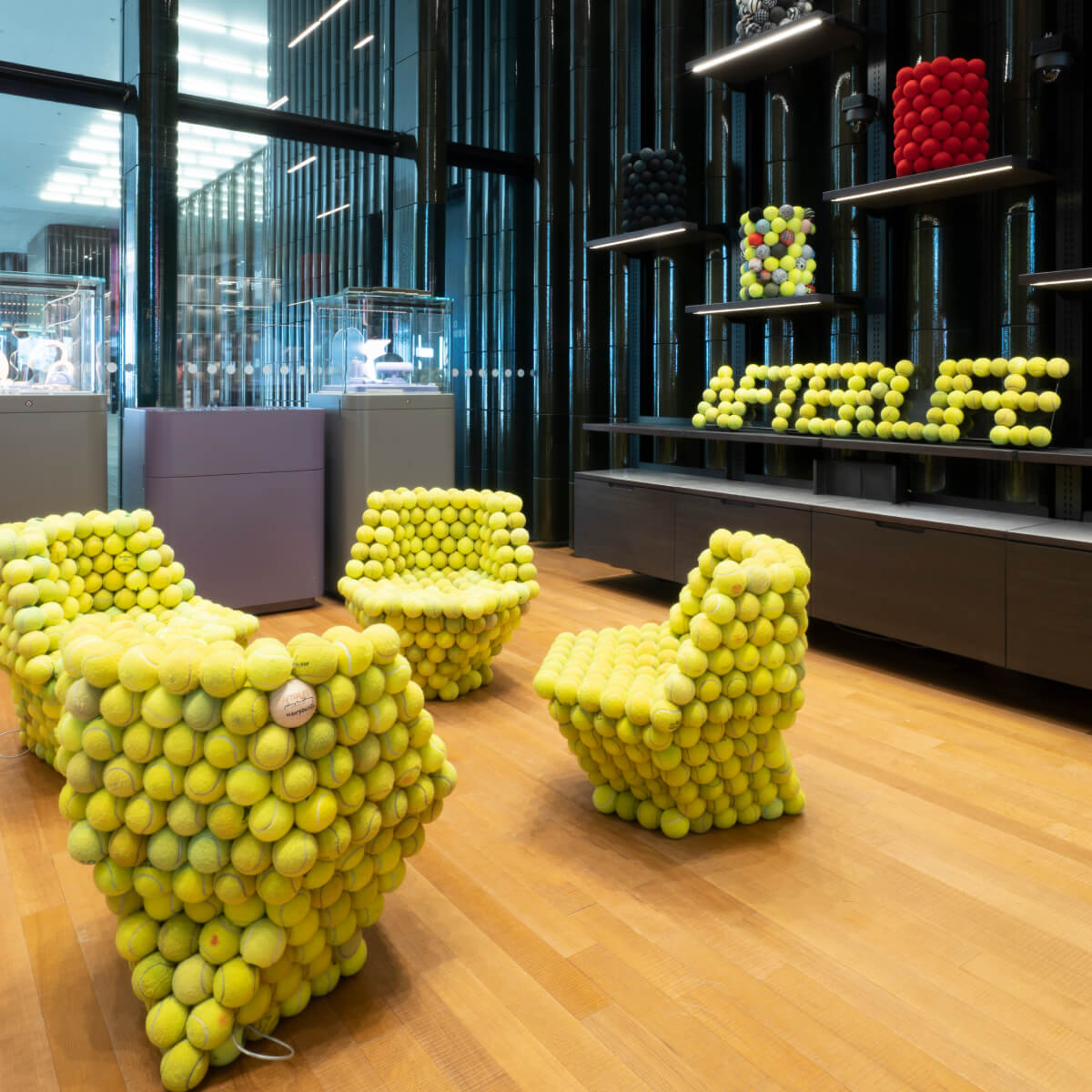 AFTERLIFE™ Player's Chair
The Player's Chair is a single-seater created for players to use during the rest periods of tournaments. Each chair is made by hand using 362 balls with the tennis balls left in their natural form without fabric, and includes a ball signed by Douglas Young. The Player's Chair first premiered at the Prudential Hong Kong National Tennis Championships 2022.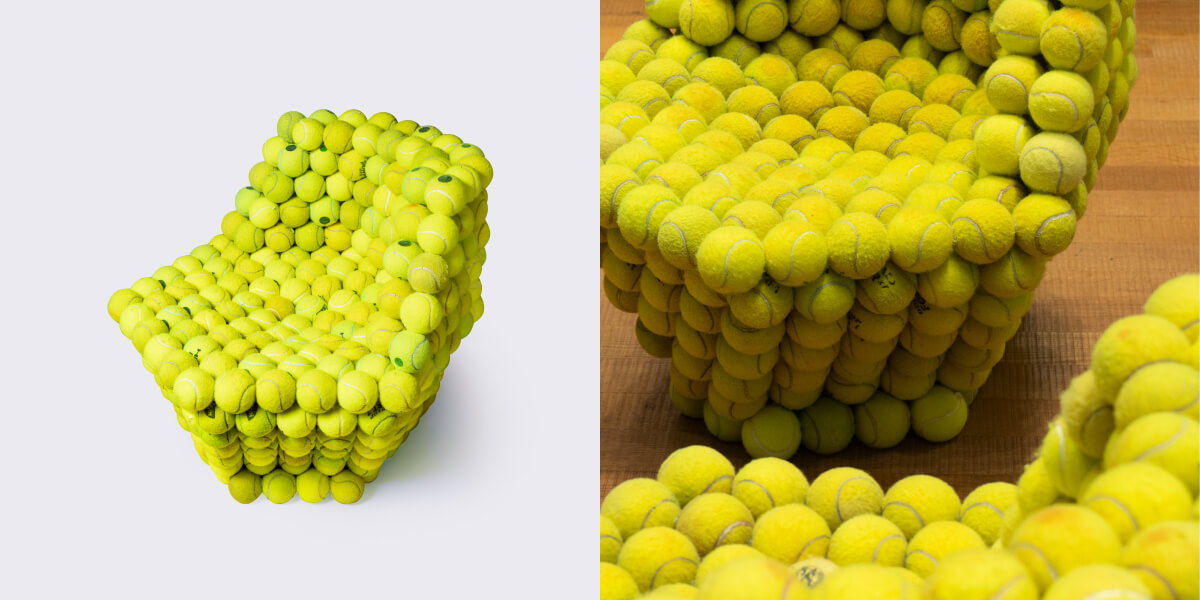 $60,000.0
AFTERLIFE™ Stool
Douglas Young created this exclusive collection of never-seen-before stools for M+, each piece uses recycled tennis balls collected from throughout Hong Kong, with each having a selection of balls wrapped in recycled fabrics by hand before the construction of the stool. It takes 98 balls to make each stool. Each one has a ball signed by Douglas Young.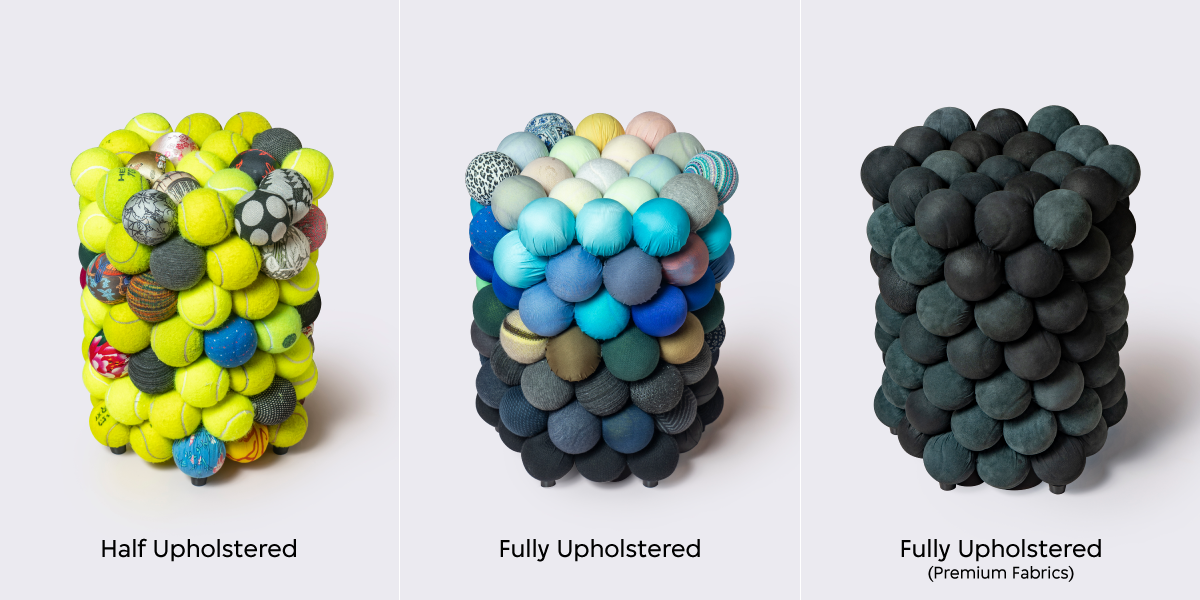 Half Upholstered - $15,000.0
Fully Upholstered - $18,000.0
Fully Upholstered (Premium Fabrics) - $22,000.0
About AFTERLIFE™
AFTERLIFE™ is an initiative introduced by the Sports for Hope Foundation to raise the consciousness of sustainability through various sports games. The first project by AFTERLIFE™ is in collaboration with Douglas Young, one of Hong Kong's most pre-eminent designers and Founder of the heritage brand, Goods Of Desire. Together, they have created a series of art furniture using used tennis balls collected throughout Hong Kong to raise awareness of the wastage caused by tennis balls. In Hong Kong alone, more than 2 million tennis balls are discarded and end up in landfills each year. Created under Douglas's guidance, each piece is unique and handcrafted. The profits from AFTERLIFE™ go towards the many charitable causes of the Sports For Hope Foundation.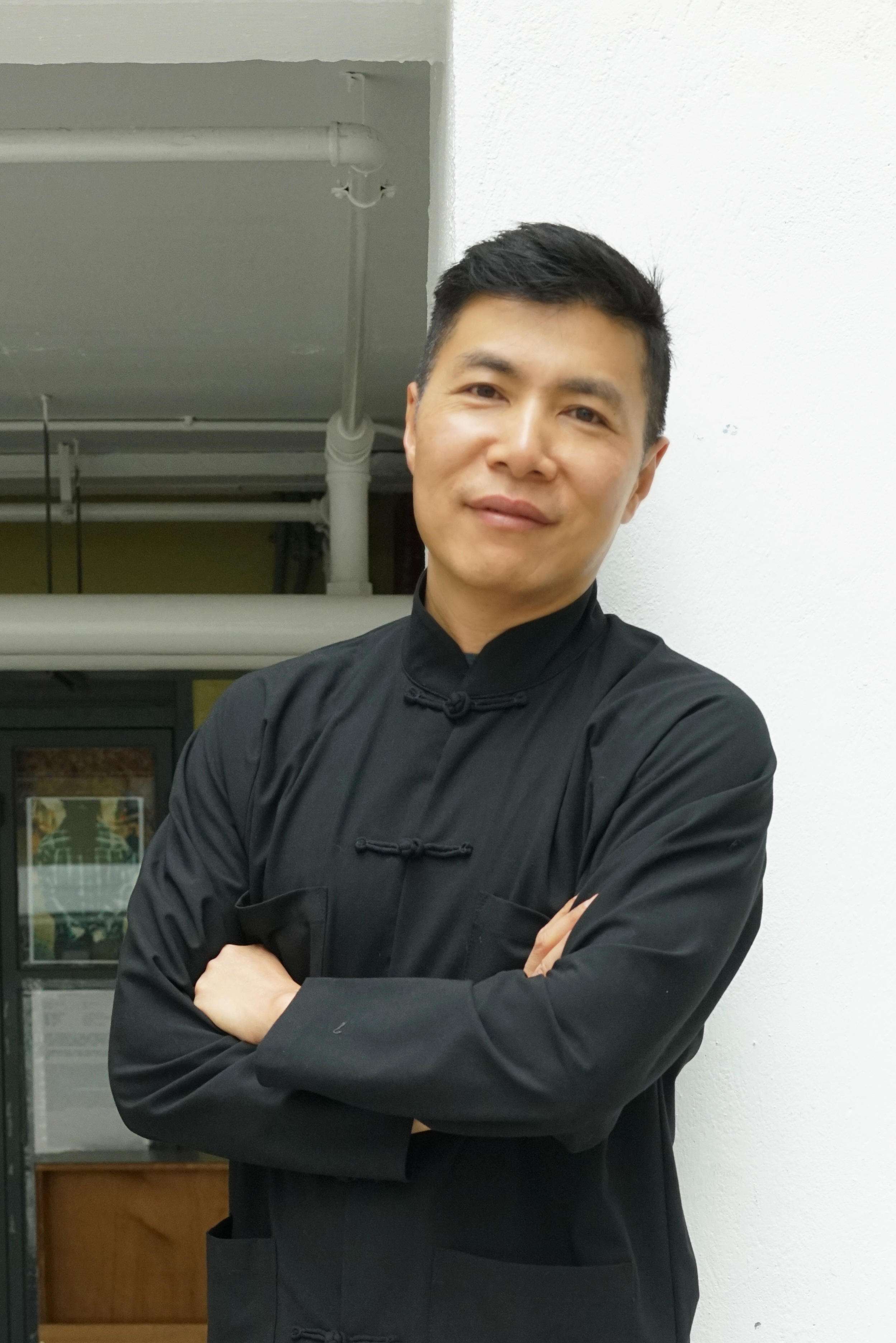 Portrait of Douglas Young. Photo: courtesy of Goods Of Desire
About Douglas Young
Hong Kong native, designer and artist Douglas Young is the founder and creative force behind Goods Of Desire, an original Hong Kong lifestyle brand whose designs are inspired by the vibrant culture of the city he calls home. Today, G.O.D. is a multifaceted brand selling home furnishings, fashion and premium gifts, all with a distinct Hong Kong flair.

Besides G.O.D., Douglas works on creative projects as an artist. His artworks include installations at Detour 2009 and an exhibit at the Hong Kong Shenzhen Design Biennale in 2010 exploring the theme of the Kowloon Walled City; and a series of Hong Kong Icons installations at the Hong Kong International Art Fair / Art Basel from 2009 to 2015.

In 2015, he was named one of Debrett's Hong Kong 100 in the field of art, architecture and design. He hopes, through his work, to inspire future generations of designers to seek inspiration from Hong Kong and foster pride in the community.