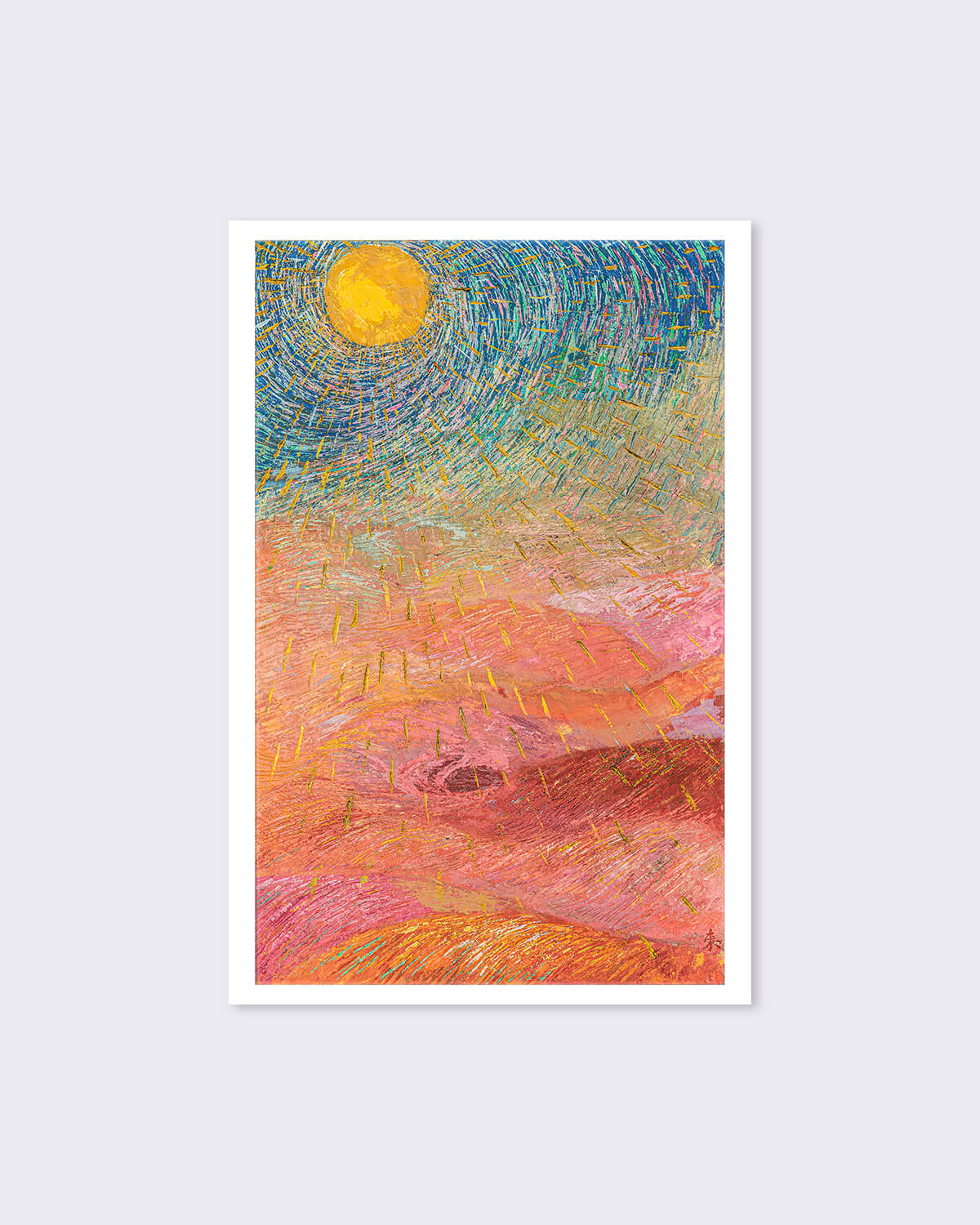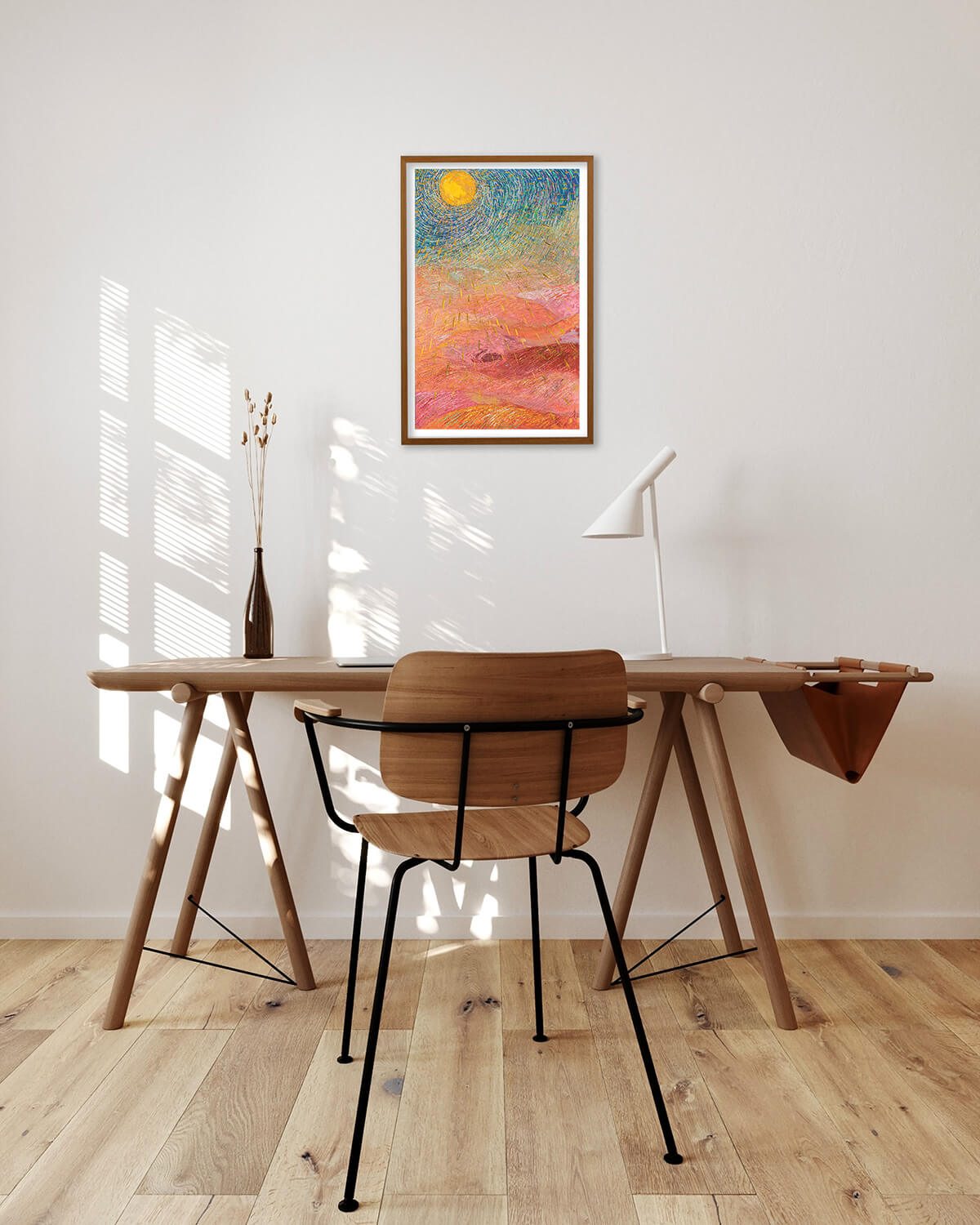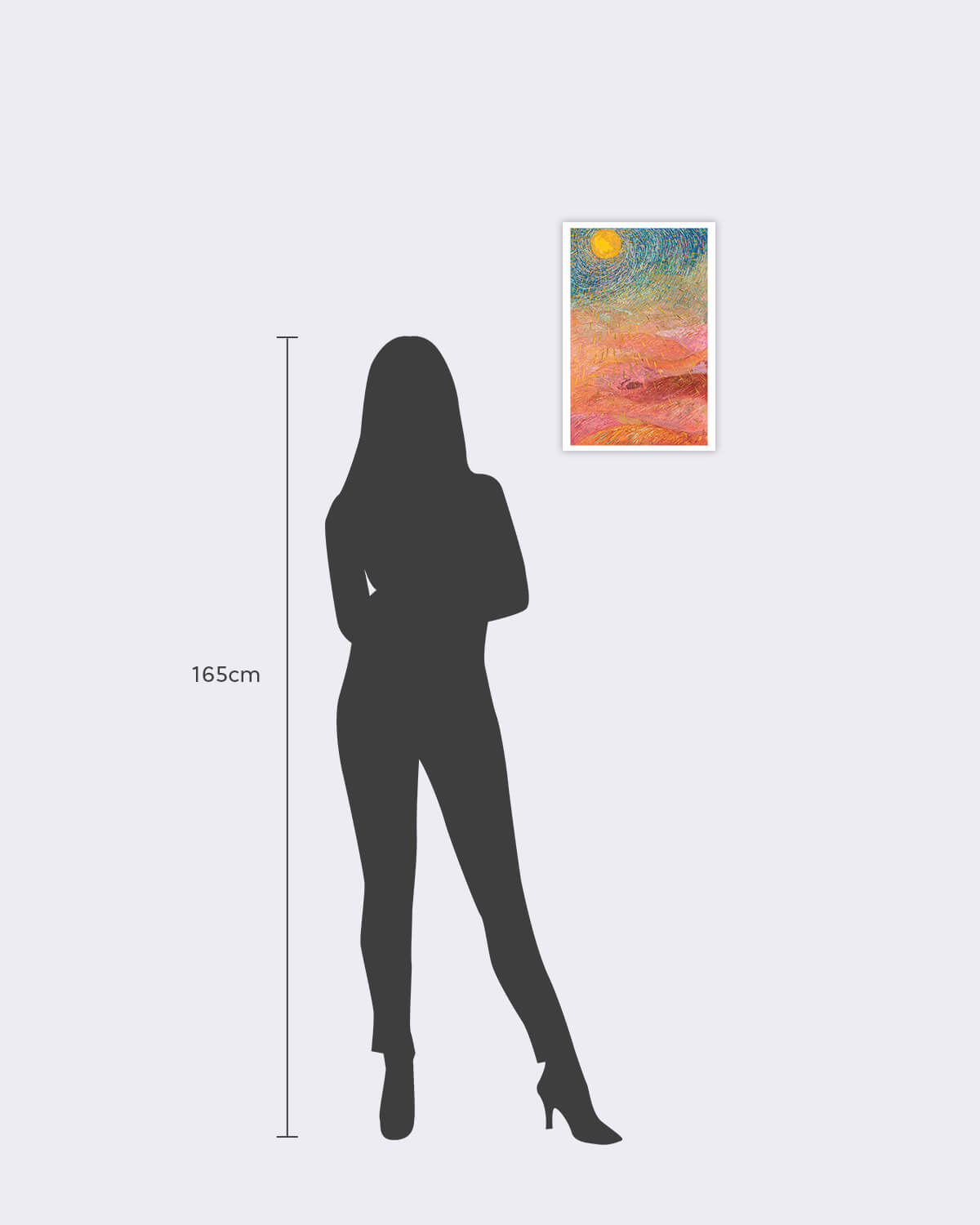 Dedicated to sharing visual culture with the world, M+ offers a wide selection of art prints in various formats, including print, poster, and postcard. Each piece has been chosen from our collection and is currently displayed in the museum.

This print features River Of Light by Feng Guodong, part of the M+ Sigg Collection, Hong Kong. It is printed on quality archival paper, complying with the highest life expectancy of 100+ years. Serving as a quintessential museum keepsake, it can be displayed at home, the office, or wherever visual culture is well received.

Size L and XL are available in physical store. Please contact us for reservation.
About Artwork

A swirling sky of red, blue, and green encircles a yellow sun in the top left corner of this oil painting. Dotted lines of sunlight emanate from the sun and scatter over a landscape of rolling hills, depicted with thick, wavy strokes of paint in orange and pink. The vibrant colours and visible brushstrokes convey a sense of energy and dynamism. With its abstraction and expressiveness, River of Light breaks free from the realistic style of painting that was dominant in China during the Cultural Revolution (1966–1976), a period when artists were given strict guidelines on what they could portray.

Feng Guodong is recognised as one of the earliest artists in China who sought to develop his own style in the 1970s. His continuous experimentation with the techniques and visual language of European art movements became one of the defining characteristics of his work.

Size: S (45 x 30 cm), M (60 x40 cm), L (75 x 50 cm), XL (90 x 60 cm)
FANTAC Fine Art Paper, Acid-free, Archival Paper, Long Life Certificate, certified in compliance with IOS 9706
Print: Digital
Origin: Hong Kong
Care: Display proundly
Where do you ship to? Most items can be shipped worldwide. Can I pick up at your store? In-store pickup is available for non-custom products and free of charge. When will I receive my order? In most cases, local orders take 2-3 days while international orders take 3-5 days. For details, please refer to our
FAQs
.