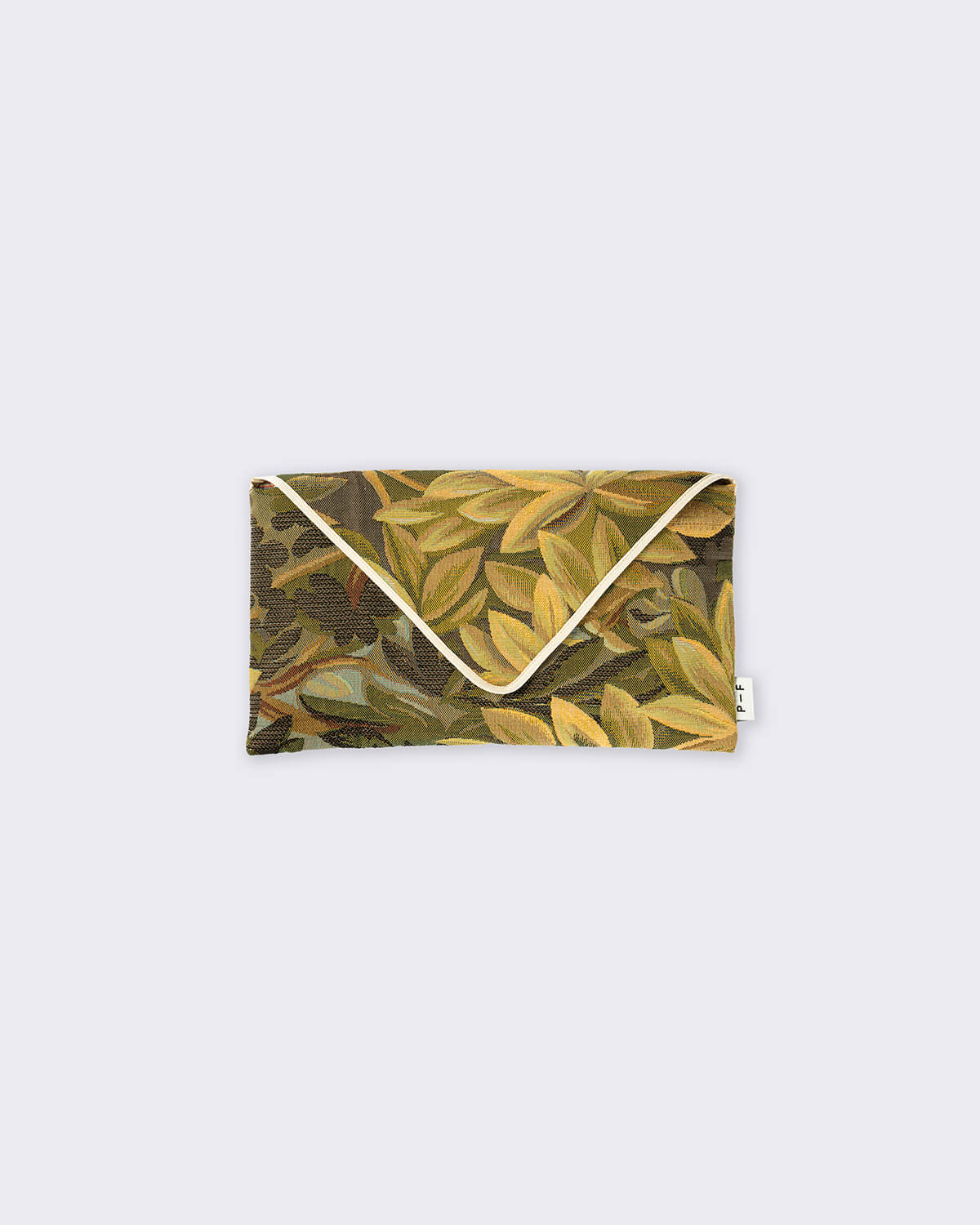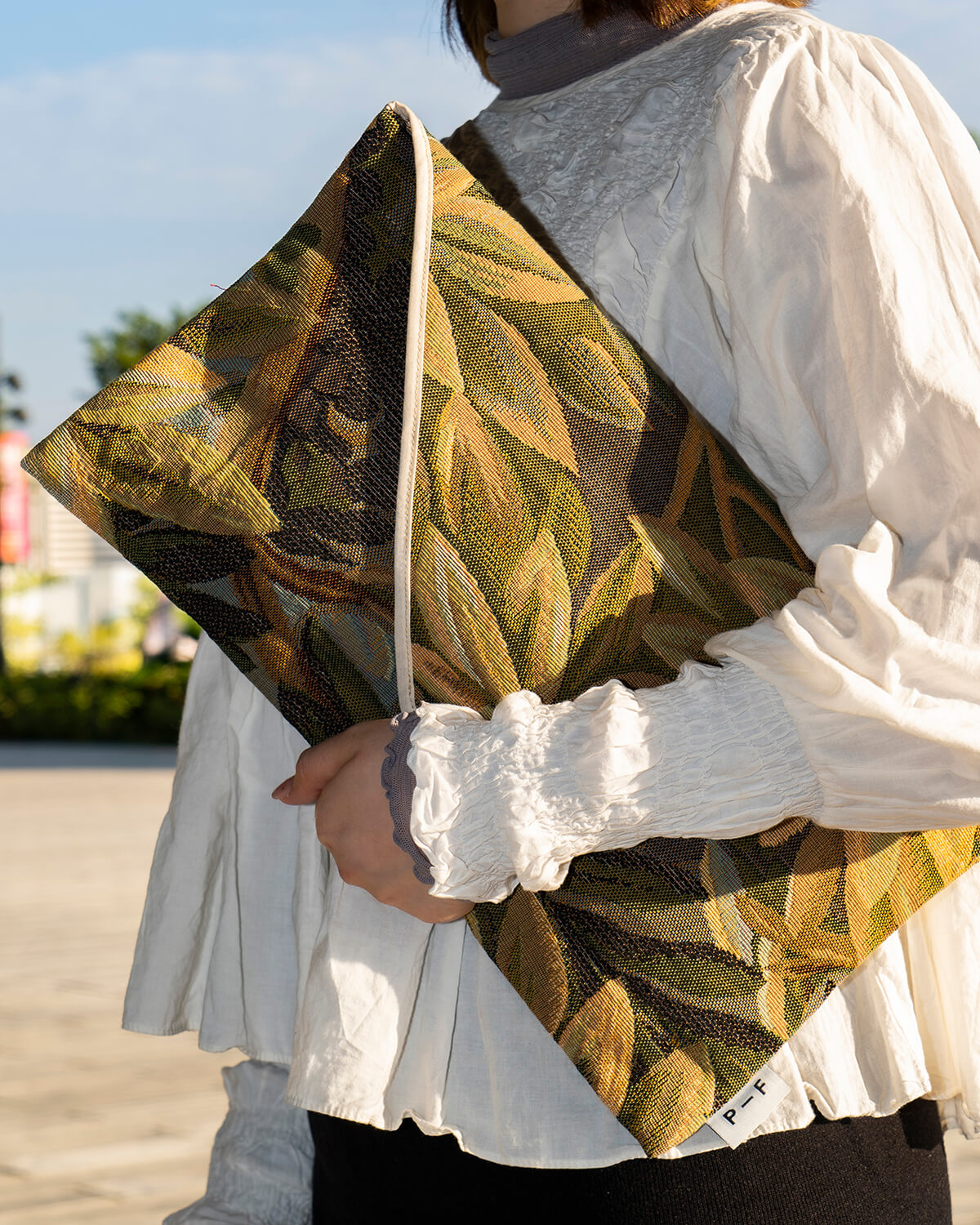 For any order enquiries, please contact us by email or fill in the contact form.
PINTON is a unique fifth generation family business dating back to 1867 and based in France. The company mainly works hand in hand with artists, galleries and museums. Recognised internationally for two craftsmanship: bespoke rugs for high end projects and artist tapestries. 

The Verdures collection revisits one of the most classical French motif of the foliage. This greenery all-over pattern is made contemporary by its design combination with new every-day accessories. From the home decoration to stylish fashion accessories. A retrospective on a French classic, made relevant to everyday-wear.

The contrast between the classical foliage all-over pattern and the unconventional shape for this stylish pochette, makes this item perfect from business meetings to Sundays brunch.

• Fashion accessory

Size: 22 x 40 cm
Materials: Jacquard fabric (72% coton, 25% viscose, 3% polyester), Lining (100% coton)
Colour: Multi-coloured
Created by: PINTON
Origin: France
Care: dry clean only