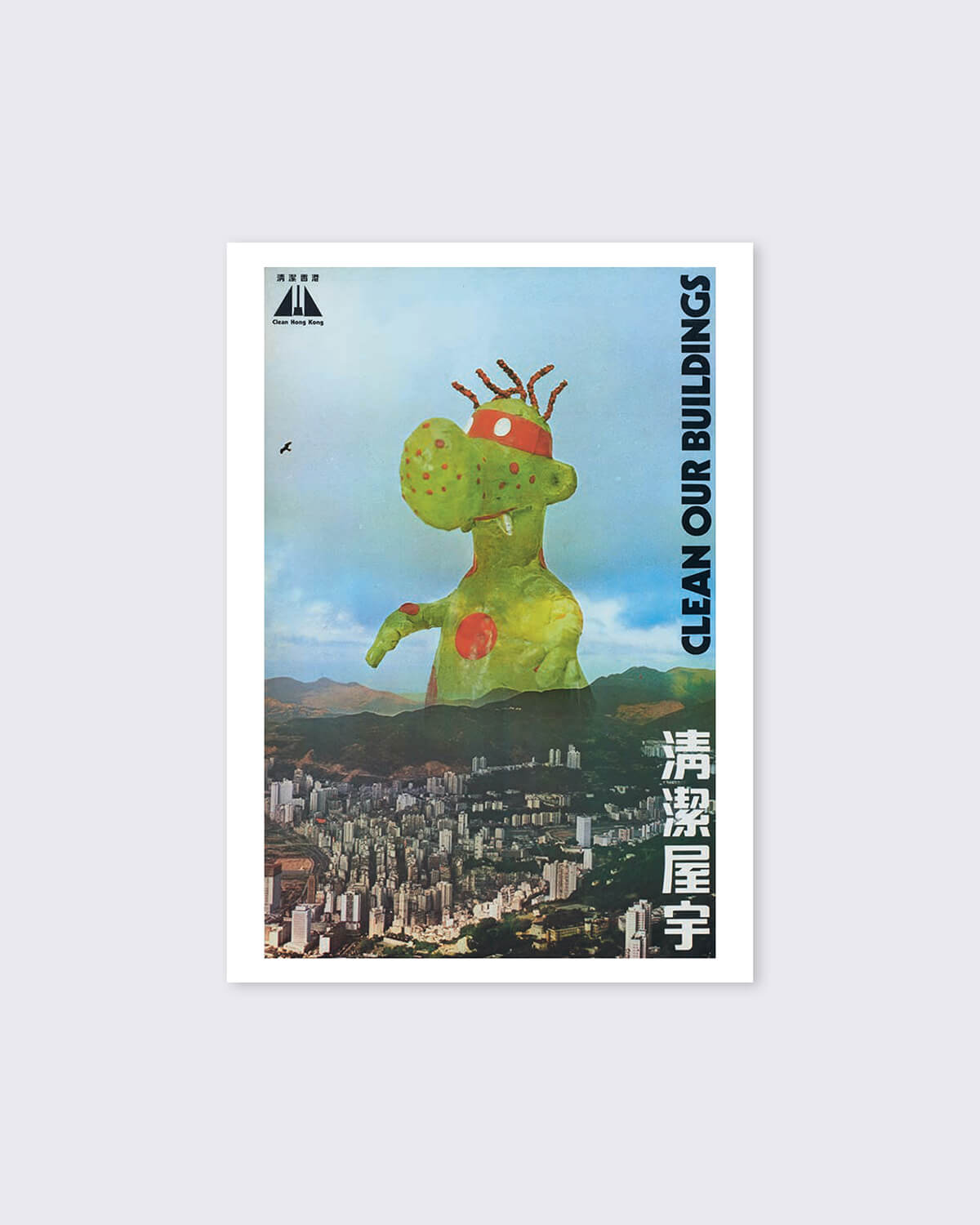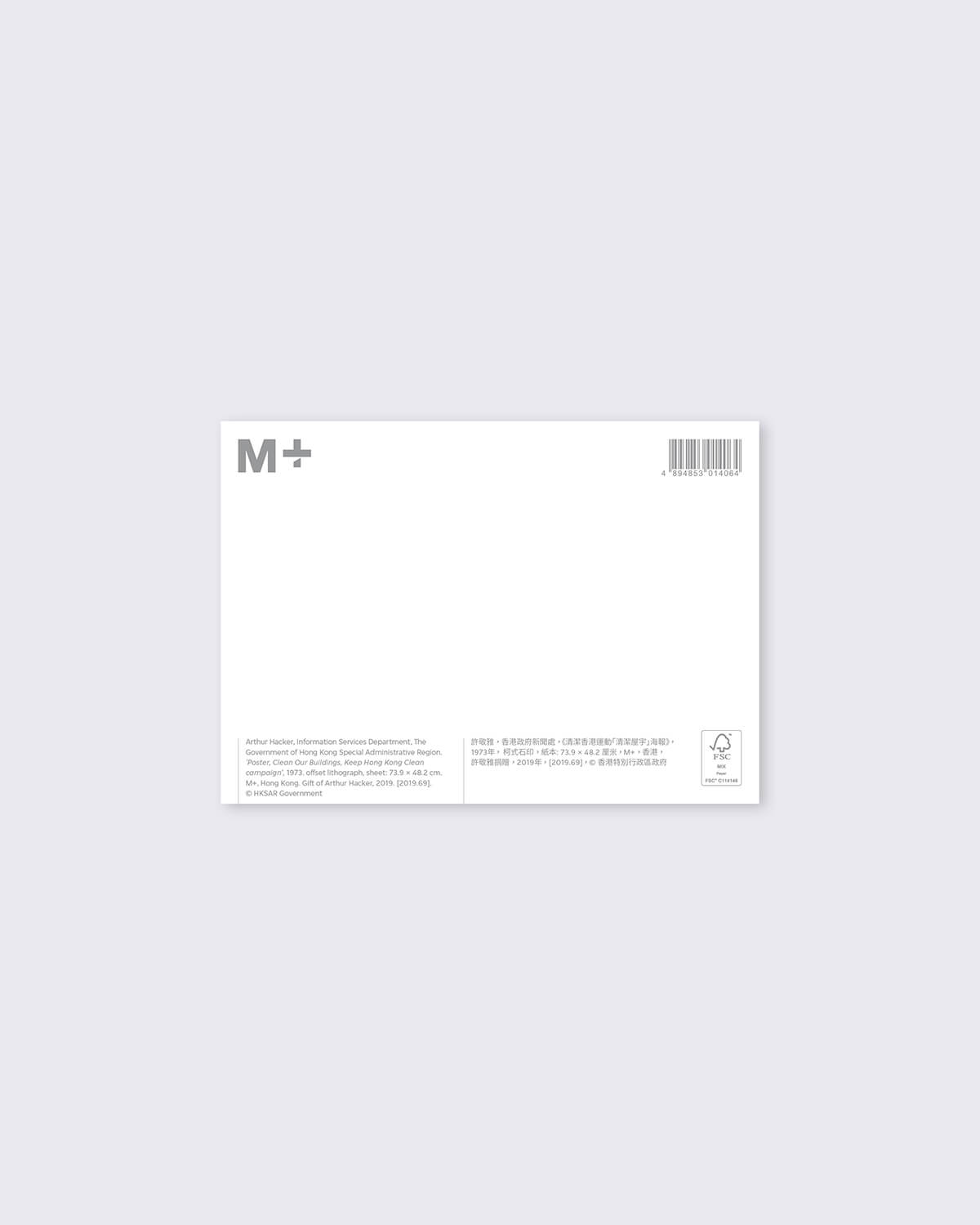 Dedicated to sharing visual culture with the world, M+ offers a wide selection of art prints in various formats, including print, poster, and postcard. Each piece has been chosen from our collection and is currently displayed in the museum.

This postcard features Poster, Clean Our Buildings Keep Hong Kong Clean Campaign by Arthur Hacker, part of the M+ Collection , Hong Kong. Serving as a quintessential museum keepsake, it can be displayed at home, the office, or wherever visual culture will is well received. All M+ postcards are printed in Hong Kong with Soy Ink to avoid print or pen bleed, and are environmentally friendly.
About Artwork

In the early 1970s, the Hong Kong Government Information Services (GIS) launched a civic campaign focused on public cleanliness. The face of the campaign was the cartoon character Lap Sap Chung, created by Arthur Hacker as a green polka-dotted monster representing the consummate litterbug. The campaign included posters and other printed matter, televised programmes, public performances, and youth group activities to emphasise the individual and collective responsibilities of waste disposal. In this poster, Lap Sap Chung is superimposed on a black-and-white photograph of a rubbish pile. A blocky slogan exhorts 'don't become a litterbug'. The simple, graphic treatment of text and image underpins the clarity of the message.

Although Lap Sap Chung was intended to be an antagonist in the campaign's narrative, Hacker's monster became a beloved symbol of Hong Kong's broader attempts to bolster civic pride and environmental awareness. Hacker, an author and historian as well as an illustrator and art director, was known for his distinctive curlicue-laden line drawings that document 1970s and 1980s Hong Kong. In addition to his work for the GIS, he published several books highlighting the city's history and landmarks through his playful illustration style.

Size: 14.8 x 10.5 cm (A6)
Materials: L.H Symbol Card C1S 360gsm Premium White (793-36050), Elemental Chlorine free (ECF), Acid free, Biodegradable, heavy metal absence, recyclable, ISO 9706 Long Life Certificate, FSC Certified
Print: Off-set print
Origin: Europe / Hong Kong
Care: Post or display proudly.
Where do you ship to? Most items can be shipped worldwide. Can I pick up at your store? In-store pickup is available for non-custom products and free of charge. When will I receive my order? In most cases, local orders take 2-3 days while international orders take 3-5 days. For details, please refer to our
FAQs
.