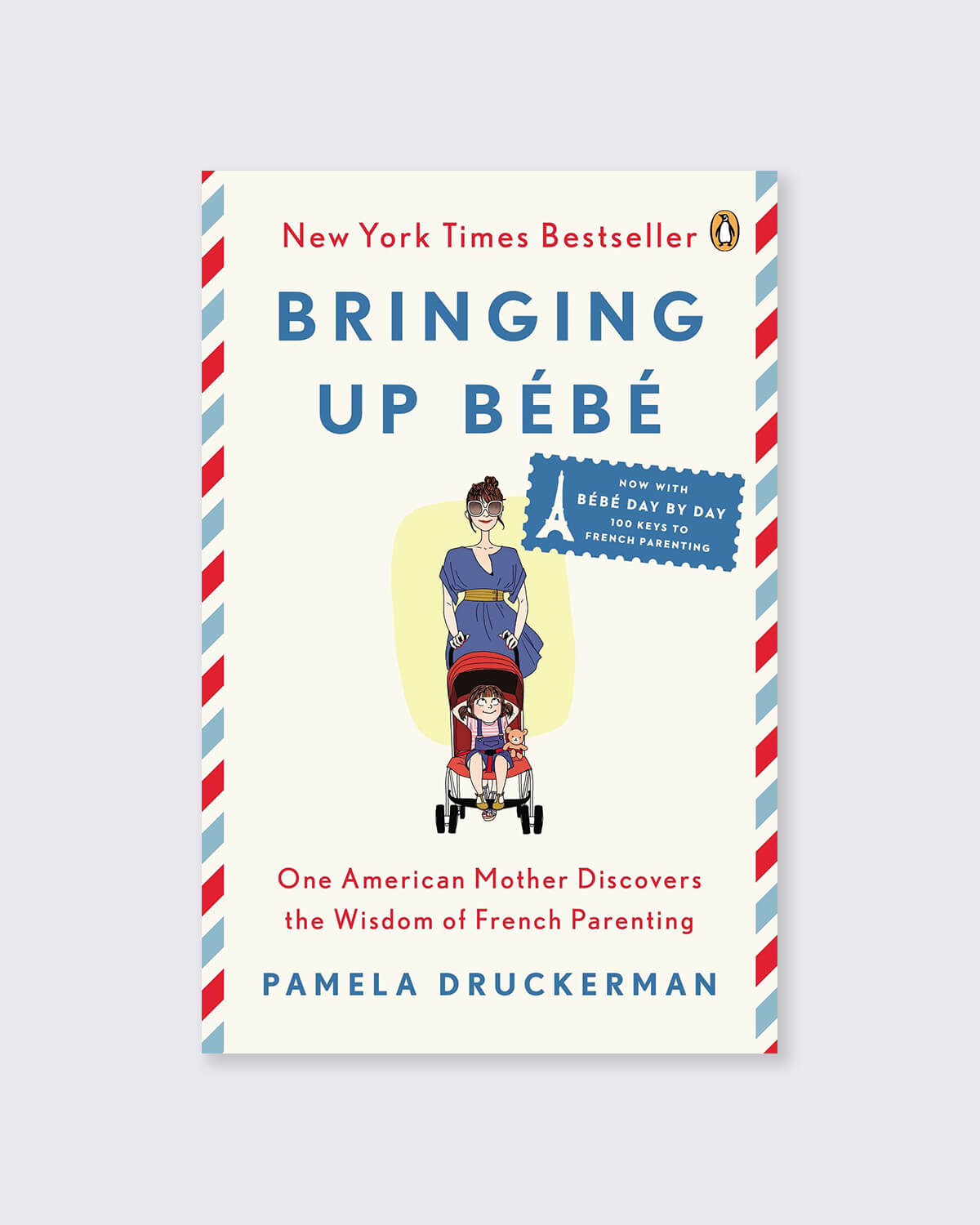 When American journalist Pamela Druckerman had a baby in Paris, she didn't aspire to become a "French parent." But she noticed that French children slept through the night by two or three months old. They ate braised leeks. They played by themselves while their parents sipped coffee. And yet French kids were still boisterous, curious, and creative. Why? How?
With a notebook stashed in her diaper bag, Druckerman set out to investigate--and wound up sparking a national debate on parenting. Researched over three years and written in her warm, funny voice, Bringing Up Bébé is deeply wise, charmingly told, and destined to become a classic resource for American parents.
The runaway New York Times bestseller that shows American parents the secrets behind France's amazingly well-behaved children, from the author of There Are No Grown-ups.
"On questions of how to live, the French never disappoint. . . . Maybe it all starts with childhood. That is the conclusion that readers may draw from Bringing Up Bébé." --The Wall Street Journal
"I've been a parent now for more than eight years, and--confession--I've never actually made it all the way through a parenting book. But I found Bringing Up Bébé to be irresistible." –Slate
Format: Paperback, 432 pages
Dimensions: 13.72 x 2.54 x 21.08 cm
Language: English
Author: Pamela Druckerman
Publisher: Penguin Books
ISBN: 9780143122968
Where do you ship to?
Most items can be shipped worldwide.

Can I pick up at your store?
In-store pickup is available for non-custom products and free of charge.

When will I receive my order?
In most cases, local orders take 2-3 days while international orders take 3-5 days.

For details, please refer to our FAQs.