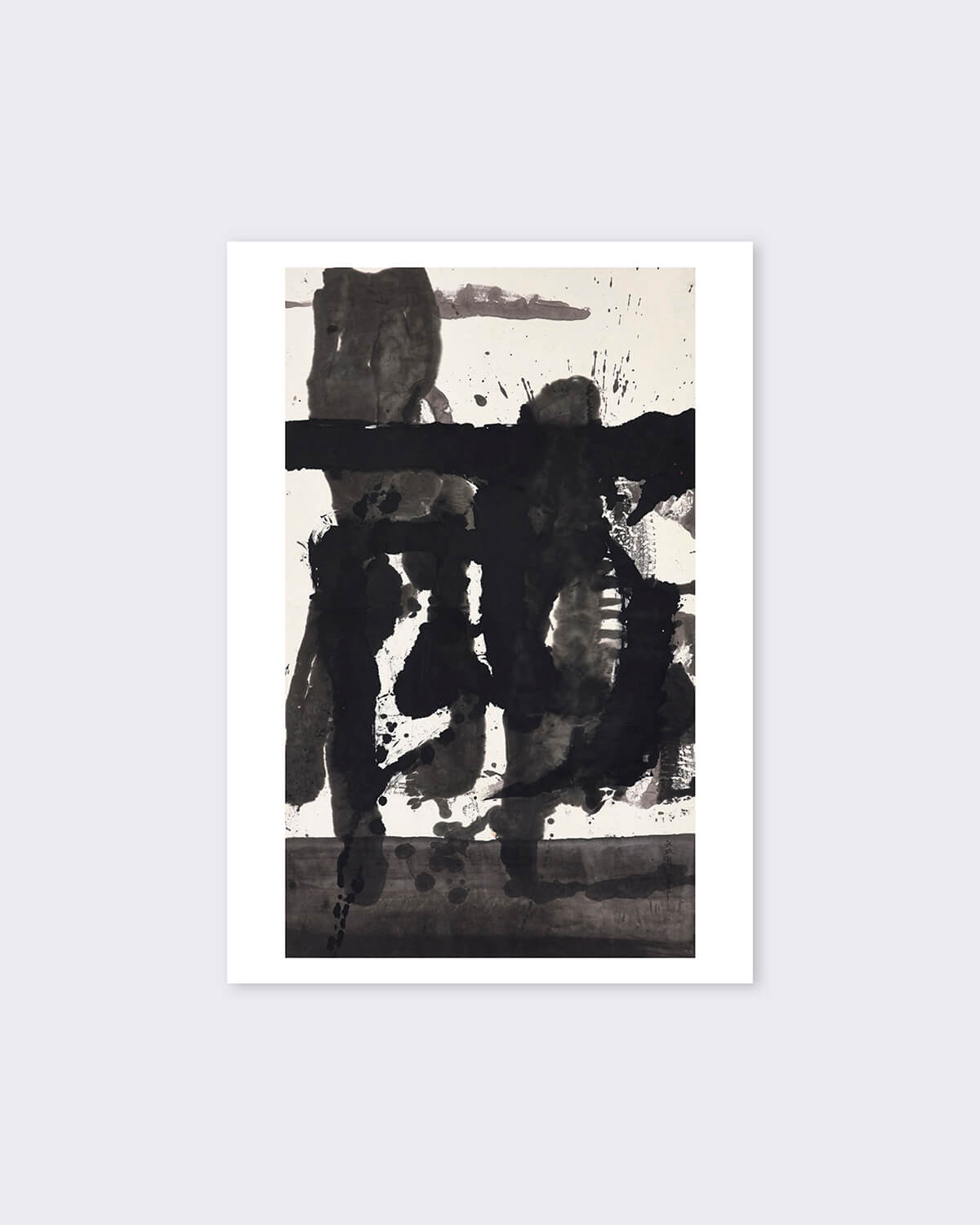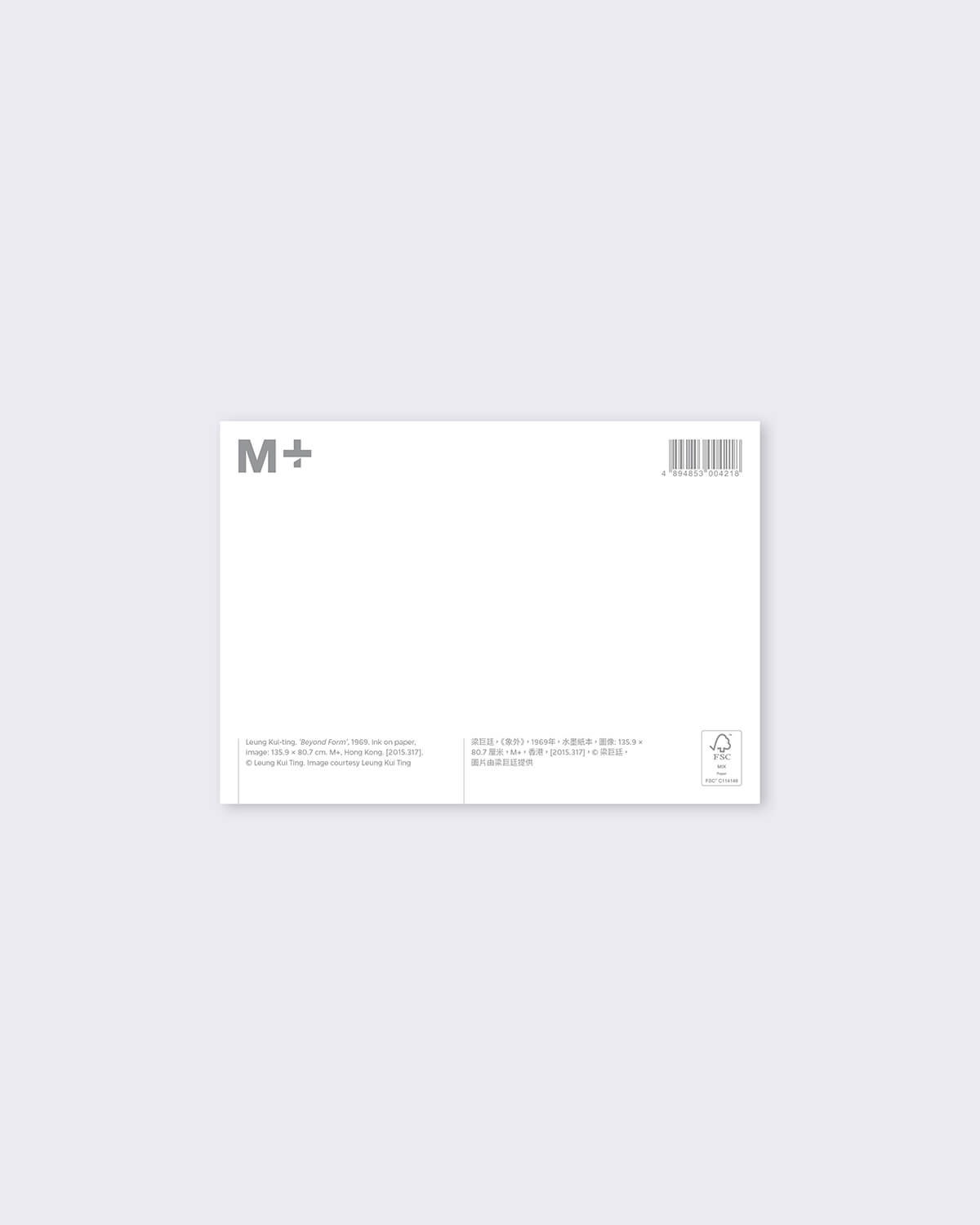 Dedicated to sharing visual culture with the world, M+ offers a wide selection of art prints in various formats, including print, poster, and postcard. Each piece has been chosen from our collection and is currently displayed in the museum.

This postcard features Beyond Form by Leung Kui-Ting, part of the M+ Collection , Hong Kong. Serving as a quintessential museum keepsake, it can be displayed at home, the office, or wherever visual culture will is well received. All M+ postcards are printed in Hong Kong with Soy Ink to avoid print or pen bleed, and are environmentally friendly.
About Artwork

Leung Kui Ting's artistic training was non-traditional. He experimented widely with printmaking, oils, and sculpture, although he has focused on ink since the 1980s. Having taught woodblock printing, graphic design, colour theory, and three-dimensional design, Leung approaches ink painting through multiple lenses. His works often make innovative use of formats, traditional mountings, and brushwork, and integrate architectural and geographical contexts. < Beyond Form is one of Leung's early works, and it reflects the breadth of his understanding of the subtleties of ink-wash textures and saturations. The work demonstrates the ease with which he experiments with gestural abstraction and calligraphic mark making, and its architectonic composition and tight cropping along the edges reflect his eye for graphic design. Leung was relatively new to ink painting at the time of the work's creation, but he exhibits confidence in combining bold forms with splashed ink, in manipulations of scale, and in proliferations of varied, overlapping black tones. His later works depict rock formations, topographies, and semi-organic forms, and feature fine, detailed brushwork.

Size: 14.8 x 10.5 cm (A6)
Materials: L.H Symbol Card C1S 360gsm Premium White (793-36050), Elemental Chlorine free (ECF), Acid free, Biodegradable, heavy metal absence, recyclable, ISO 9706 Long Life Certificate, FSC Certified
Print: Off-set print
Origin: Europe / Hong Kong
Care: Post or display proudly.
Where do you ship to? Most items can be shipped worldwide. Can I pick up at your store? In-store pickup is available for non-custom products and free of charge. When will I receive my order? In most cases, local orders take 2-3 days while international orders take 3-5 days. For details, please refer to our
FAQs
.