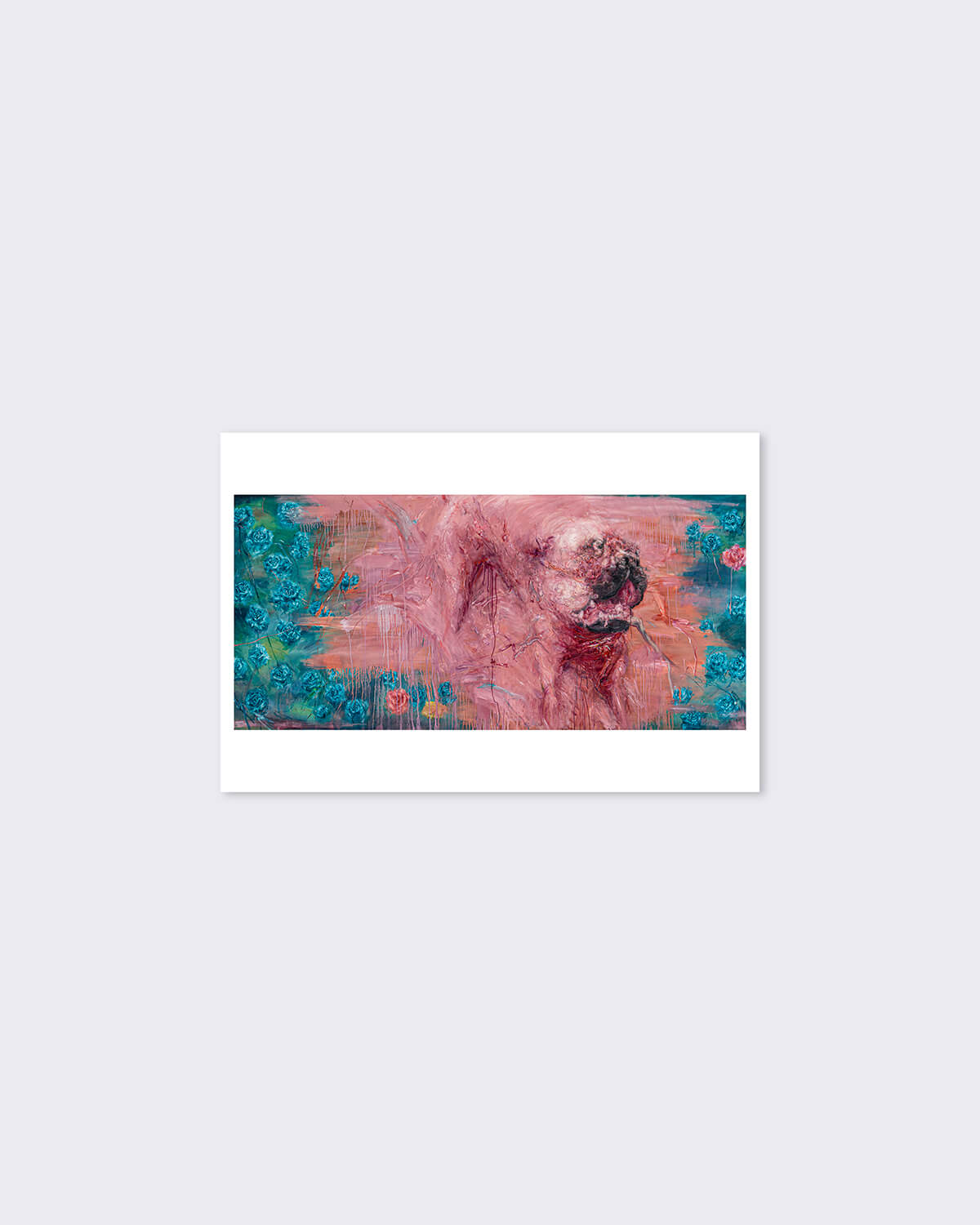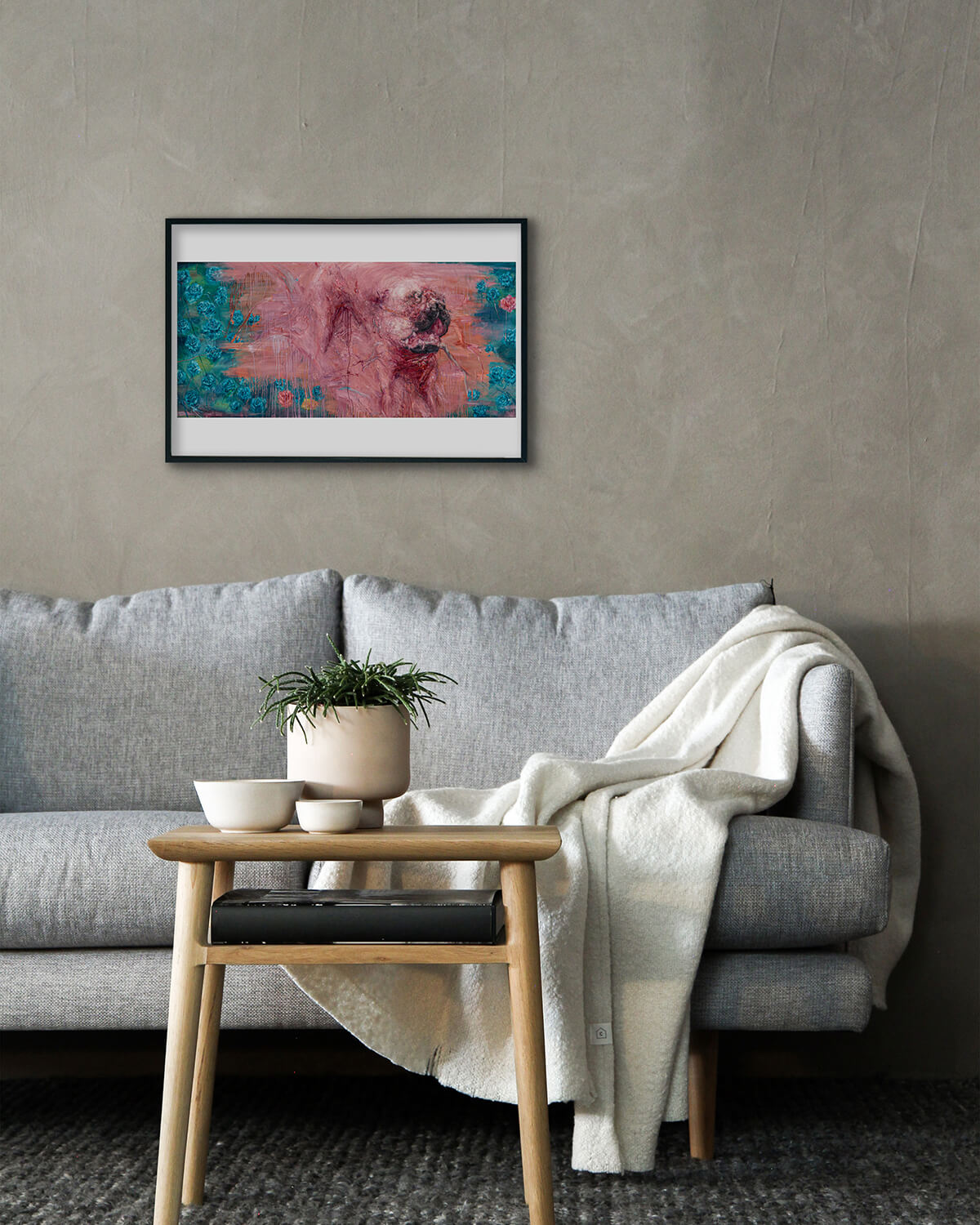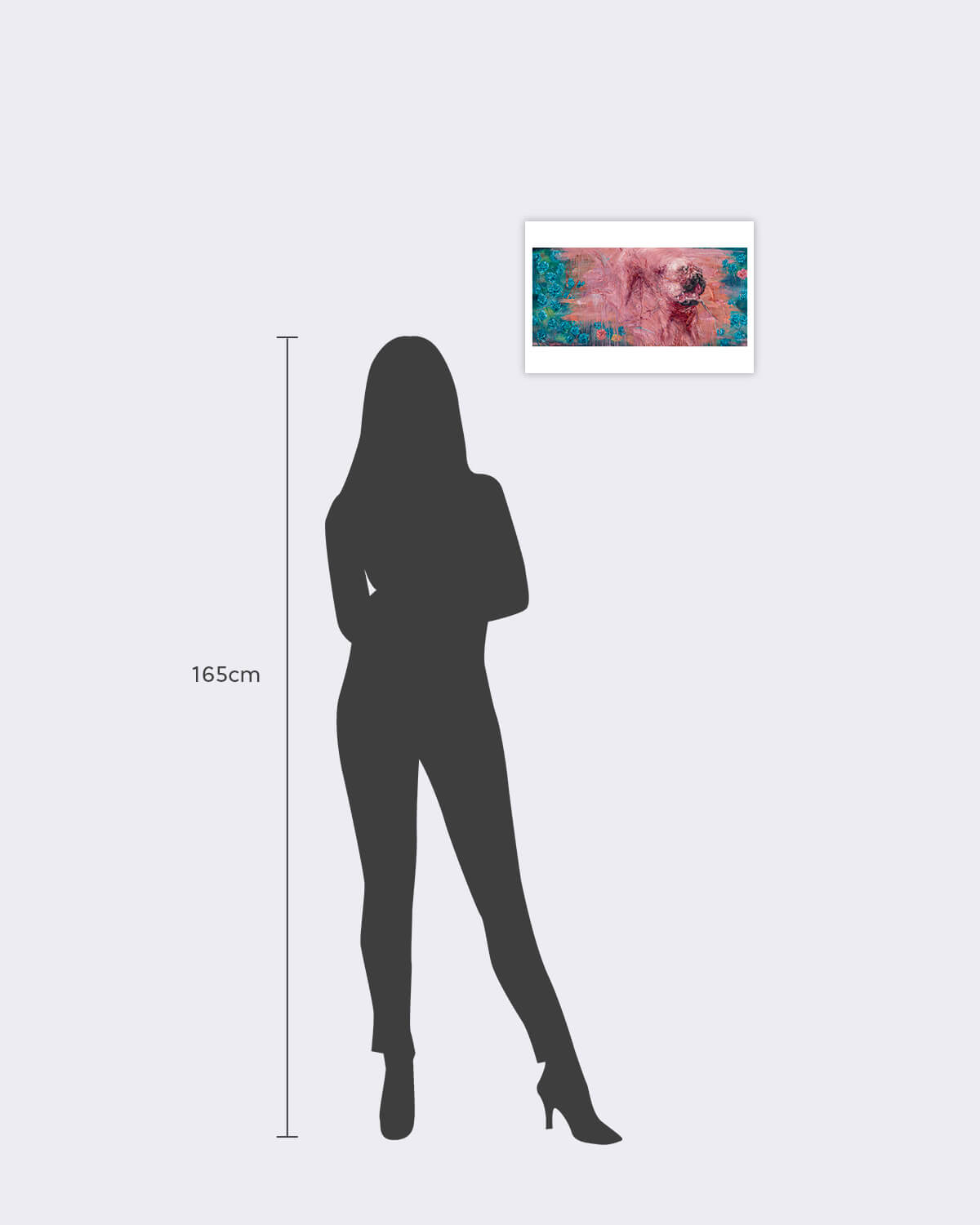 Dedicated to sharing visual culture with the world, M+ offers a wide selection of art prints in various formats, including print, poster, and postcard. Each piece has been chosen from our collection and is currently displayed in the museum.

This print features Untitled by Liu Wei, part of the M+ Sigg Collection, Hong Kong. It is printed on quality archival paper, complying with the highest life expectancy of 100+ years. Serving as a quintessential museum keepsake, it can be displayed at home, the office, or wherever visual culture is well received.

Size L and XL are available in physical store. Please contact us for reservation.
About Artwork

This oil painting depicts a dog emerging from a field of pink in the centre of the composition. The dog's snout and teeth are painted realistically, while its body and legs are outlined faintly. Dripped paint can be seen in the foreground, which is painted with irregular and vigorous brushstrokes. Red paint is thickly applied to the area below the dog's snout, suggesting a wound. The background features flowers, most of which are a metallic green colour, with two pink blooms and one yellow one among them. The blend of abstract and figural representations and the expressive brushwork are characteristic of Liu Wei's paintings, which often feature depictions of grotesque and distorted figures. Liu is a key figure of the cynical realism movement that emerged from discontent in China in the 1990s. In this work, the representation of the dog recalls his depictions of nude women and pigs with imagery of rotting flesh, and evokes a sense of decay in a society that has lost its spiritual centre. Liu's later work reveals diverse influences from Chinese calligraphy, ancient architecture, and landscapes.

Size: S (45 x 30 cm), M (60 x40 cm), L (75 x 50 cm), XL (90 x 60 cm)
FANTAC Fine Art Paper, Acid-free, Archival Paper, Long Life Certificate, certified in compliance with IOS 9706
Print: Digital
Origin: Hong Kong
Care: Display proundly
Where do you ship to? Most items can be shipped worldwide. Can I pick up at your store? In-store pickup is available for non-custom products and free of charge. When will I receive my order? In most cases, local orders take 2-3 days while international orders take 3-5 days. For details, please refer to our
FAQs
.