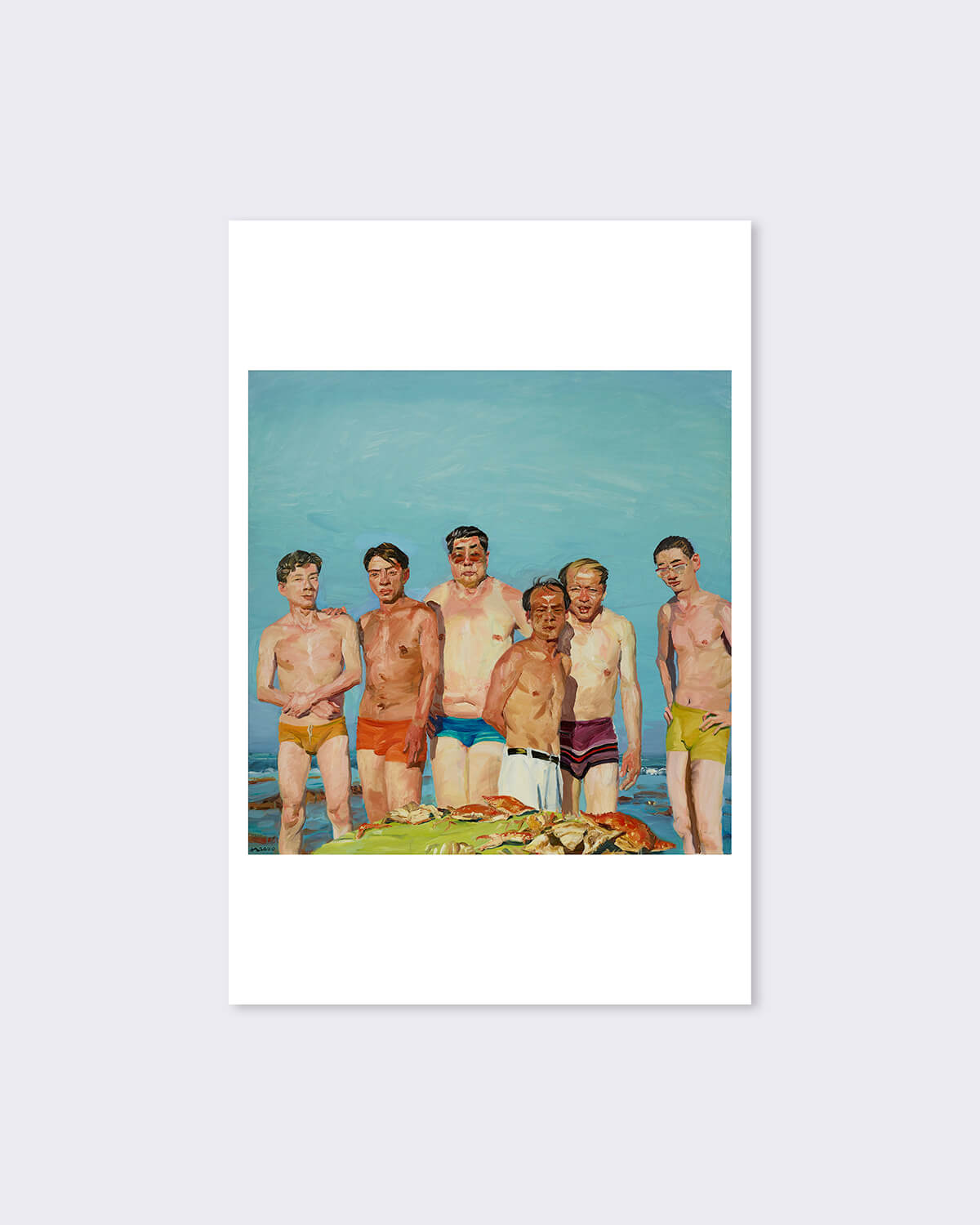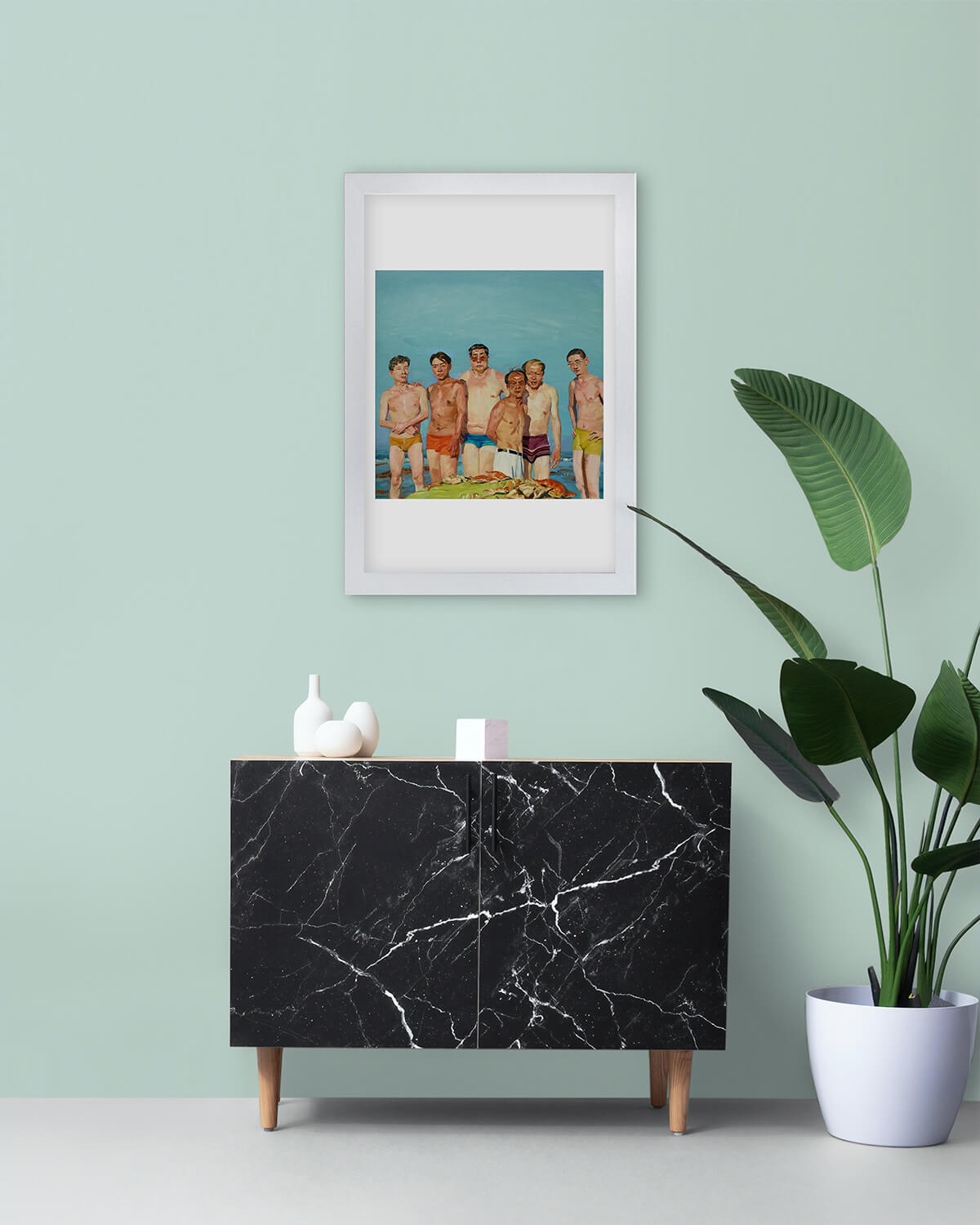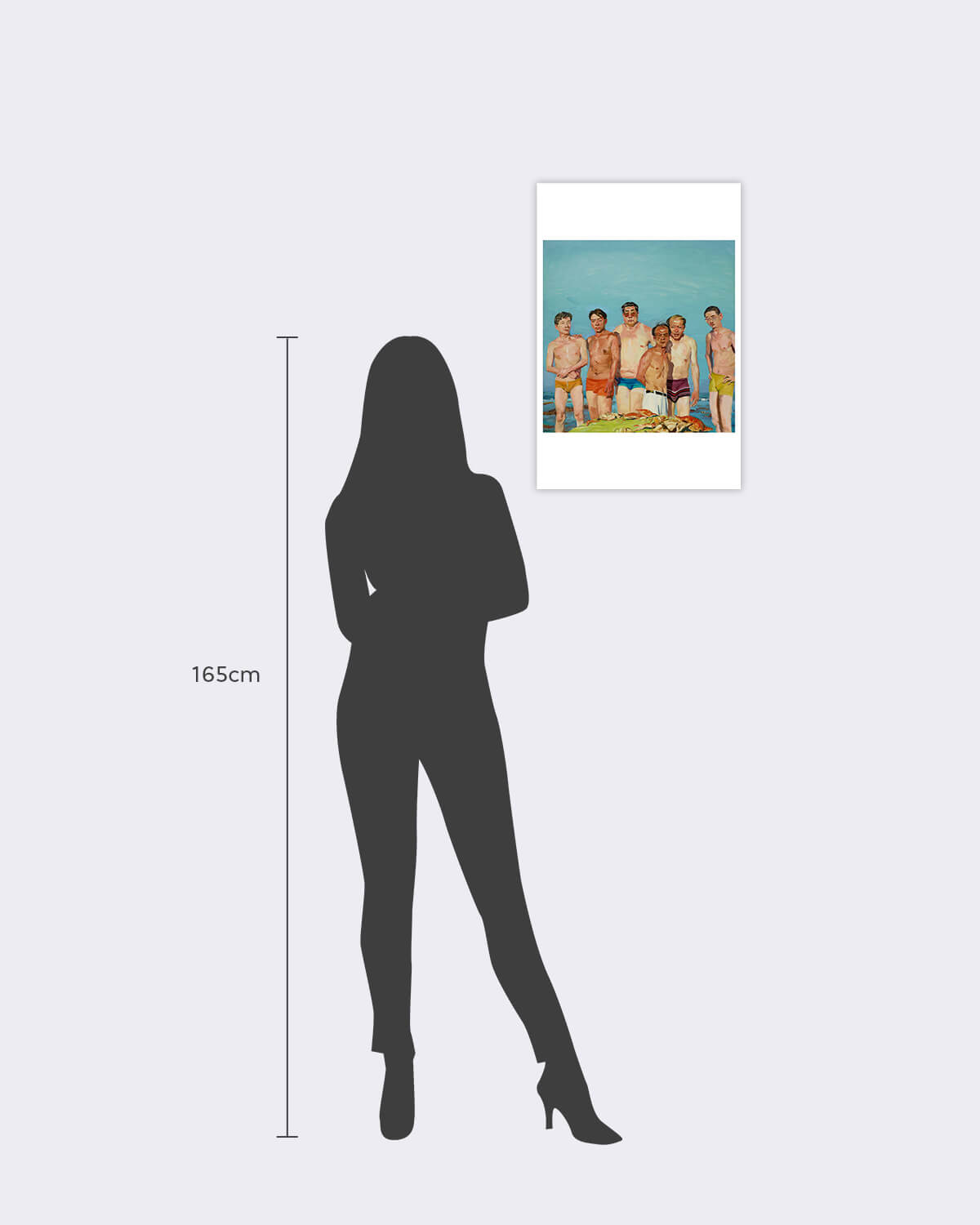 Dedicated to sharing visual culture with the world, M+ offers a wide selection of art prints in various formats, including print, poster, and postcard. Each piece has been chosen from our collection and is currently displayed in the museum.

This print features Eating by Liu Xiaodong, part of the M+ Sigg Collection, Hong Kong. It is printed on quality archival paper, complying with the highest life expectancy of 100+ years. Serving as a quintessential museum keepsake, it can be displayed at home, the office, or wherever visual culture is well received.

Size L and XL are available in physical store. Please contact us for reservation.
About Artwork

This oil painting depicts six men at the seaside, posing with a spread of shellfish in the foreground. Except for one in white belted shorts or trousers, the men wear bathers of different colours, and some show signs of a tan. Their relaxed postures and direct gazes give the impression of a snapshot of friends on holiday or having a day out at the beach, enjoying a seafood lunch. A strong feeling of the ordinary and the familiar is a distinctive feature of Liu Xiaodong's work, but his paintings are based on carefully planned and constructed compositions. Life models are painted only after a period of acquaintance and draw from detailed studies of their postures and complexions. Liu was greatly influenced by Lucian Freud's portraits and seeks to portray the psychological depth of his subjects. Like many of Liu's other paintings, the subjects here have distinctive expressions and positions that hint at individual personalities.

Size: S (45 x 30 cm), M (60 x40 cm), L (75 x 50 cm), XL (90 x 60 cm)
FANTAC Fine Art Paper, Acid-free, Archival Paper, Long Life Certificate, certified in compliance with IOS 9706
Print: Digital
Origin: Hong Kong
Care: Display proundly
Where do you ship to? Most items can be shipped worldwide. Can I pick up at your store? In-store pickup is available for non-custom products and free of charge. When will I receive my order? In most cases, local orders take 2-3 days while international orders take 3-5 days. For details, please refer to our
FAQs
.