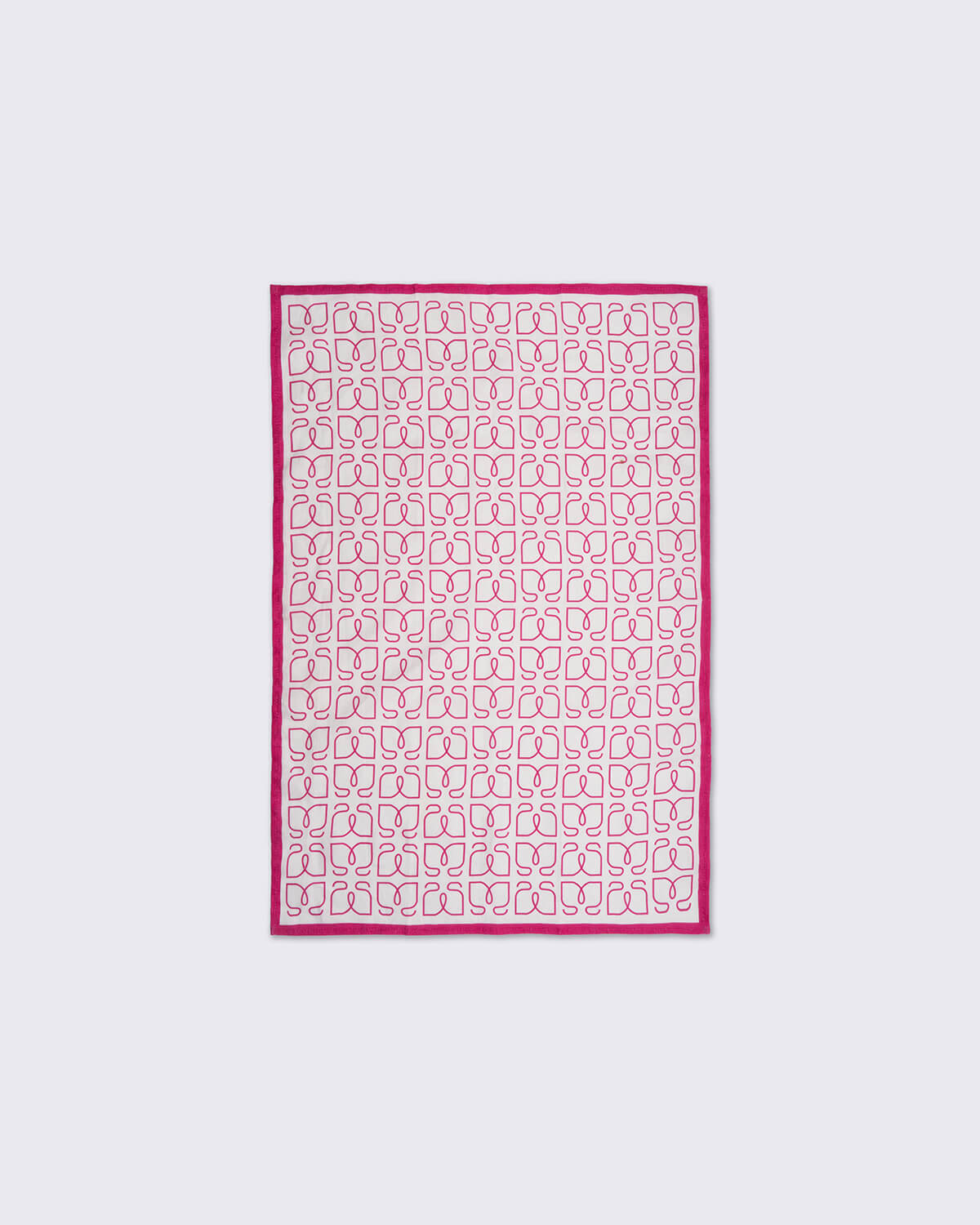 Madame Song: Pioneering Art and Fashion in China is the first-ever museum exhibition in the world dedicated to Song Huai-Kuei—widely known during her lifetime as Madame Song—whose extraordinary story offers a lens through which the audience can appreciate the significant transformation of China's visual culture after the country's reform and opening-up to the world.
This beautiful tea towel is highly absorbent and make perfect gifts for family and friends. It is ideal for special occasions such as weddings and birthdays and is also great for festive celebrations such as Christmas, New Year and Thanksgiving. Available in pink and green.

Size: 48 x 70 cm
Materials: Linen
Colours: Pink
Created by: M+
Origin of Design: Hong Kong
Origin of Manufacture: China
Care: Do not bleach or boil.
Where do you ship to?
Most items can be shipped worldwide.

Can I pick up at your store?
In-store pickup is available for non-custom products and free of charge.

When will I receive my order?
In most cases, local orders take 7-14 days while international orders take 14-21 days.

For details, please refer to our FAQs.