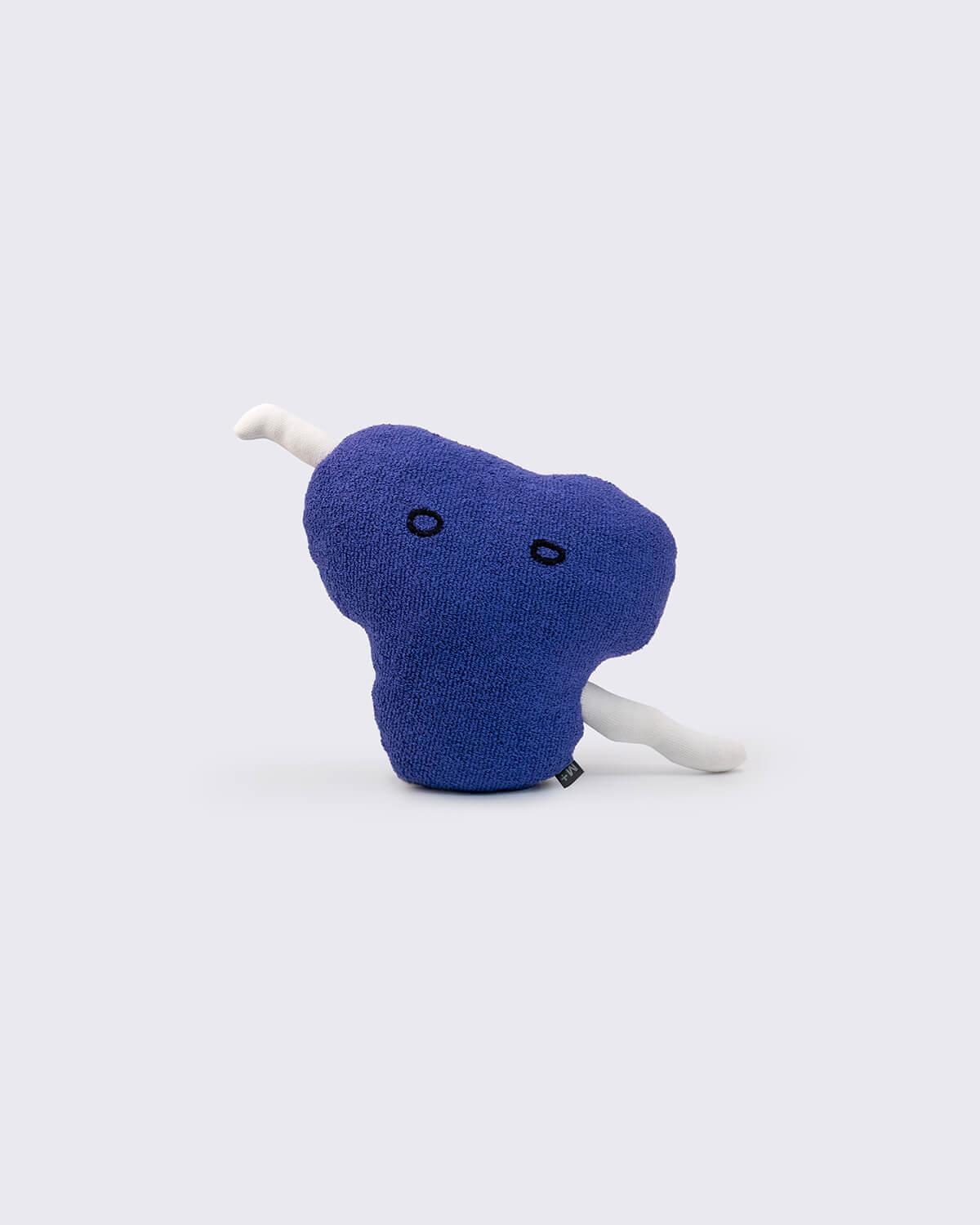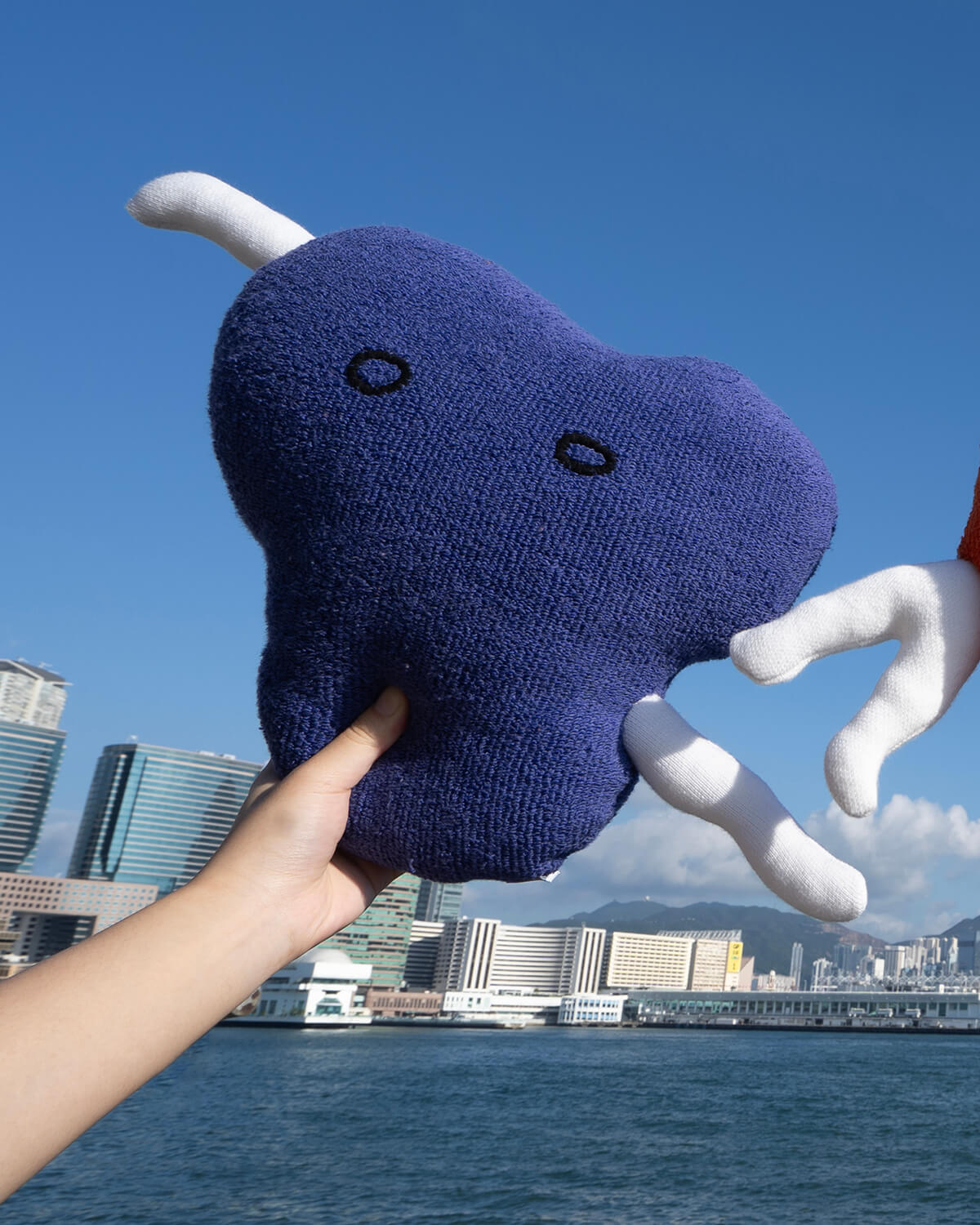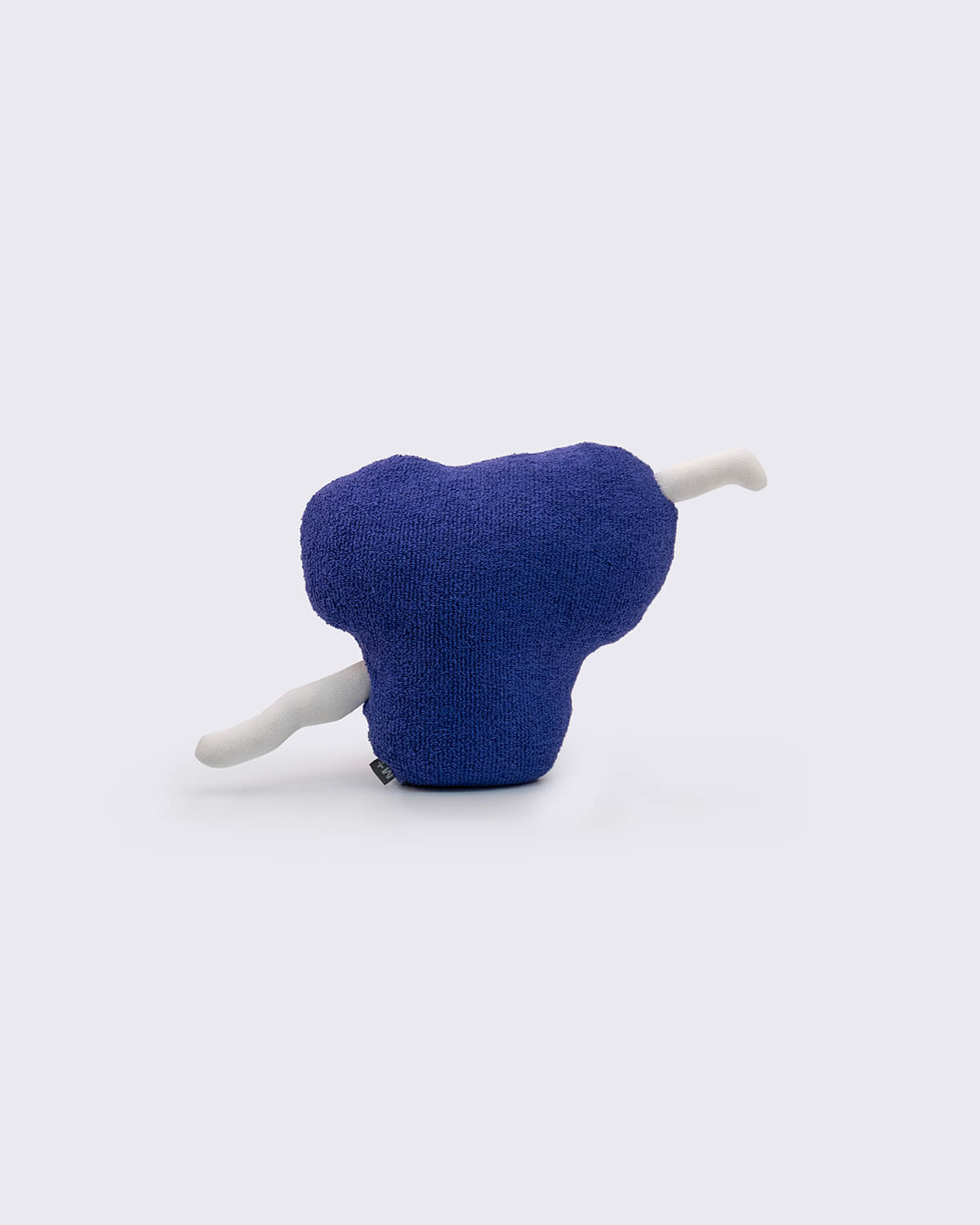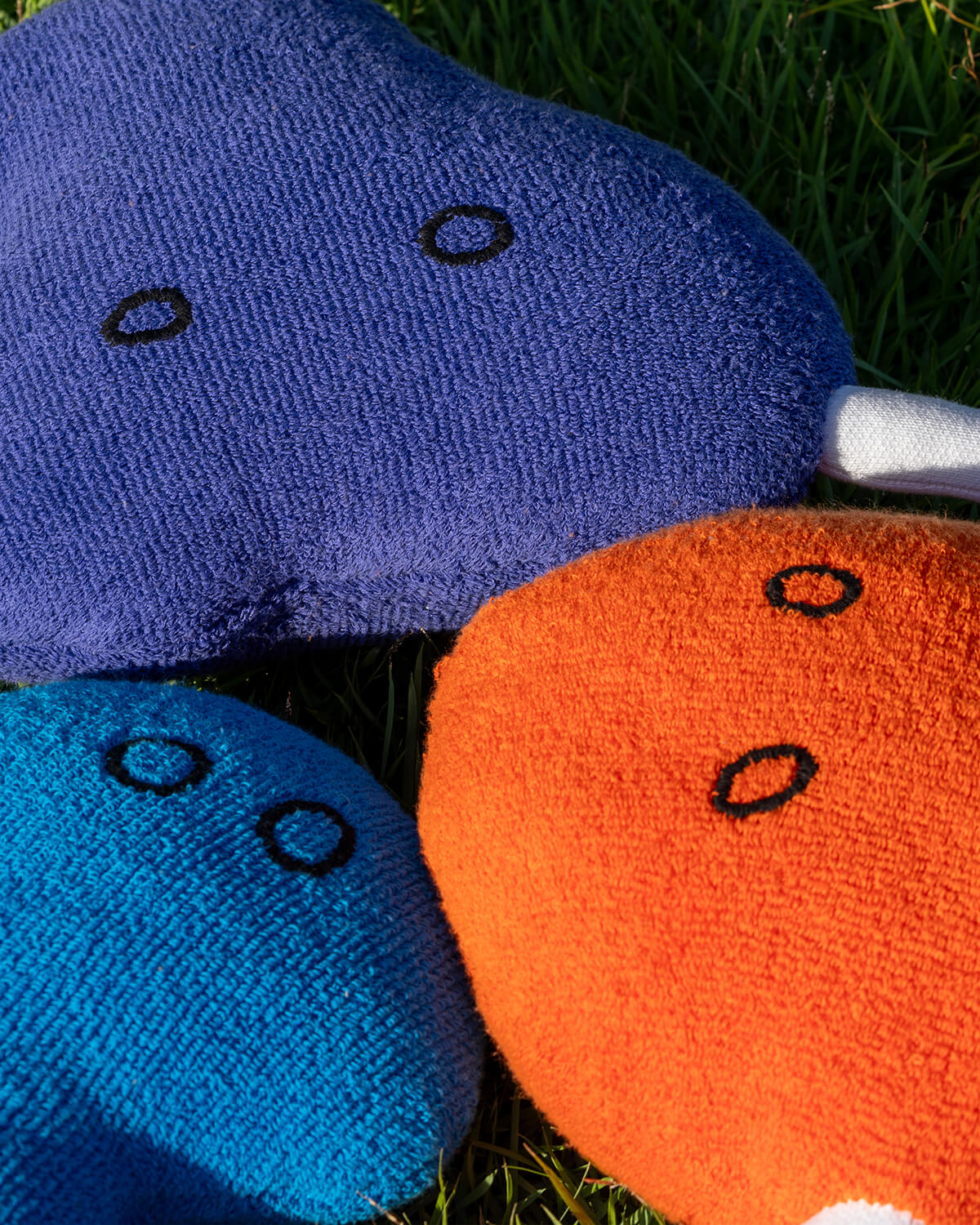 Designed by Thonik studio, the award-winning design studio behind M+'s visual identity, these cuddly creatures are inspired by the vivid colours of the neon signs that light up the bustling streets of Hong Kong. Each cuddle has a Cantonese-sounding name that corresponds to its unique color: Lannie (藍尼), Charny (橙莉), Zoey (紫兒), Louis (綠易斯), and Pheoby (粉寶). These adorable cuddles are always around, waiting to encourage children to use their imagination and creativity when playing with them.
These cuddlies cushions are creatively presented through knitting, making it both a cute plush toy and a cushion. Bring them home and enjoy the soft accompany with the cuddly creatures.
M+ Core Kids' Collection
Cuddlies
Soft knitting
Serve as plush toy or cushion
Size: 32 x 30 cm
Materials: 100% Cotton
Colour: Purple
Created by: M+
Origin: China
Care:
Do not wash in laundry
Wash with hand and dry naturally
Do not use this product for purposes other than its originally intended purpose
Remove or dispose of all packaging (including polybags) safely before giving to children
Keep all flame and heat sources away from this item
Where do you ship to? Most items can be shipped worldwide. Can I pick up at your store? In-store pickup is available for non-custom products and free of charge. When will I receive my order? In most cases, local orders take 2-3 days while international orders take 3-5 days. For details, please refer to our
FAQs
.