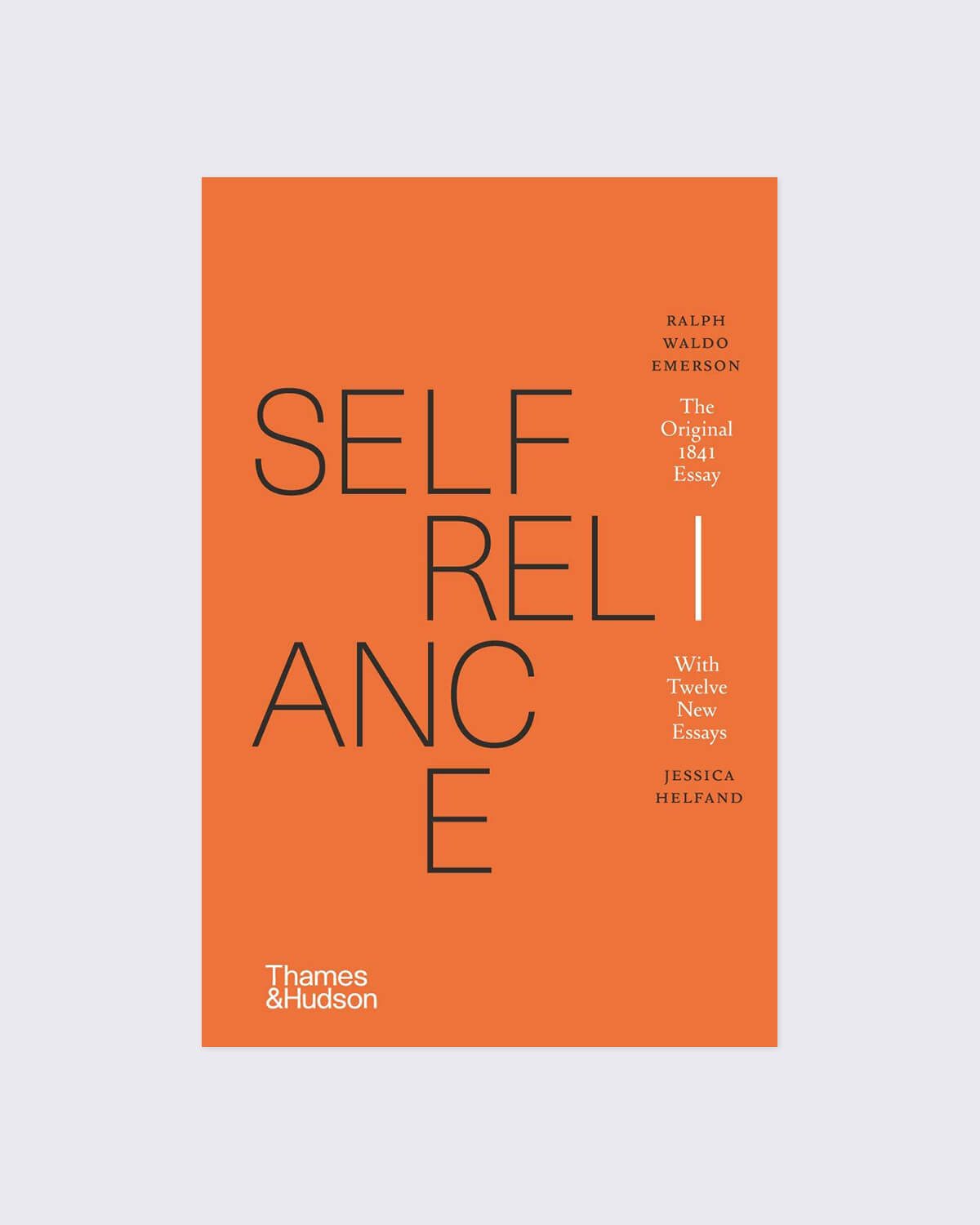 The global pandemic of 2020 has reshaped our world as well as our thinking, but Ralph Waldo Emerson's call to independence remains as relevant and energizing as ever. Written as the first waves of the virus surged, Jessica Helfand's twelve accompanying essays address various aspects of artistic engagement - writing, drawing, thinking, making - expanding on the spirit of Emerson's essay to reimagine the process and practice of what it means to be truly creative.

Presented in a covetable pocket-book format intended to be read, carried, consulted and to inspire throughout our new daily lives, and featuring two marker ribbons for easy reference, this is a timeless book for all places and all seasons.
Only avalible in Traditional Chinese
視覺文化是我們如何進行溝通傳達的核心要素。影像和視覺科技主導了我們的生活,拜它們之賜,思想、資訊和政治才得以在全球與在地流通傳布。在這個日益視覺化的世界裡,有什麼最棒的方法,可以幫助我們破解和理解每天都會看到的諸多影像,以及觀看的實踐是透過哪些形形色色的方式組織我們的日常生活?

《觀看的實踐》以全新版本提供全面而迷人的綜觀,包括我們如何理解五花八門的視覺媒體,我們如何運用影像表達自我、溝通傳達、玩耍和學習。瑪莉塔.史特肯與莉莎.卡萊特是視覺文化與傳達這個活力十足的新興領域的傑出學者,兩人檢視了視覺分析的各種做法,並帶領讀者遍覽重要的理論和觀念。

這本彩色新版經過大幅而全面的增訂,納入目前最新銳的理論研究,檢視以下幾個全新主題:蜂擁而來的媒體新科技;全球化對於資訊流動和媒體形式與內容所造成的衝擊;以及民族主義和安全顧慮如何改變了911事件後的觀看實踐。《觀看的實踐》是一本具有挑戰性但不難進入的理想專書,可引領我們跨越不同的學科領域,包括媒體和電影研究、溝通傳達、藝術史與哲學。

想了解這個複雜、矛盾又樂趣無窮的視覺世界,設計精美、大開本加上全彩印刷的新版《觀看的實踐》,正是最佳的寶貴指南。

規格:平裝本,498頁
尺寸:19 x 24厘米
語言:中文(繁體)
作者:瑪莉塔.史特肯(Marita Sturken)、莉莎.卡萊特(Lisa Cartwright)
譯者:陳品秀、吳莉君
出版社:臉譜出版社,2013年

ISBN:9789862352809
Where do you ship to? Most items can be shipped worldwide. Can I pick up at your store? In-store pickup is available for non-custom products and free of charge. When will I receive my order? In most cases, local orders take 2-3 days while international orders take 3-5 days. For details, please refer to our
FAQs
.