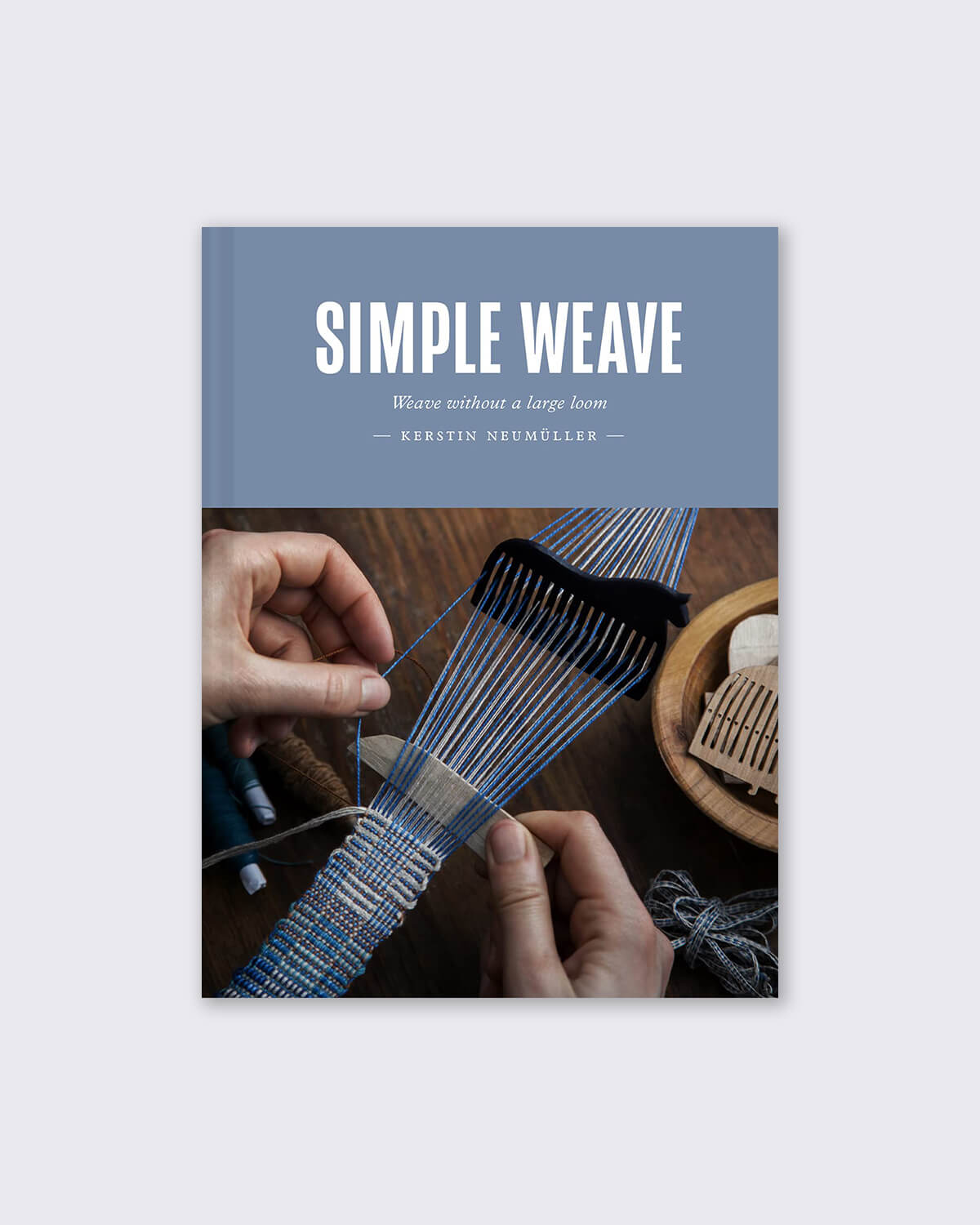 Weaving is an exciting and increasingly popular craft that doesn't have to involve gigantic looms and inaccessible patterns. In Simple Weave, Kerstin Neumüller shows weaving techniques using tools that are easy to make yourself and often small enough to fit in a pocket.
Packed with inspiration for those who have never woven but are eager to try, as well as for experienced weavers interested in working with flexible and portable tools, the book is divided into three chapters:
Techniques: basic weaving theory looking at how to set up a weave, how to choose yarn, and a glossary of weaving terms;
Weaving projects: featuring instructions for a range of achievable projects ranging from a 5-millimeter-wide band to a 40-centimeter-wide tea towel; and
Making your own tools: with instructions on how to carve a rigid heddle and making a backstrap loom, among various other useful tools.
Format: Hardback, 128 pages
Dimensions: 17.7 x 1.63 x 23.7 cm
Language: English
Author: Kerstin Neumüller
Publisher: Batsford
ISBN: 9781849948050
Where do you ship to?
Most items can be shipped worldwide.

Can I pick up at your store?
In-store pickup is available for non-custom products and free of charge.

When will I receive my order?
In most cases, local orders take 2-3 days while international orders take 3-5 days.

For details, please refer to our FAQs.