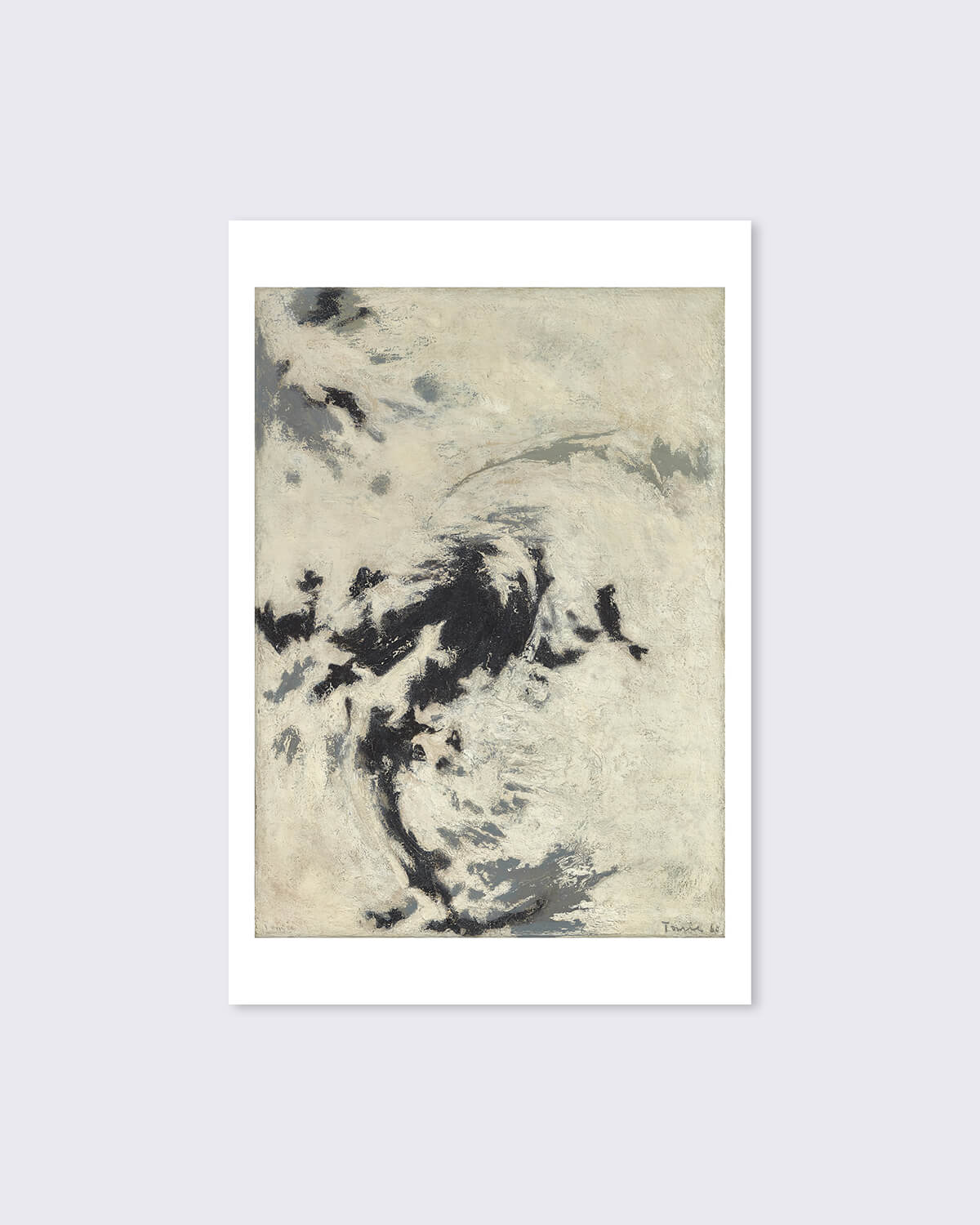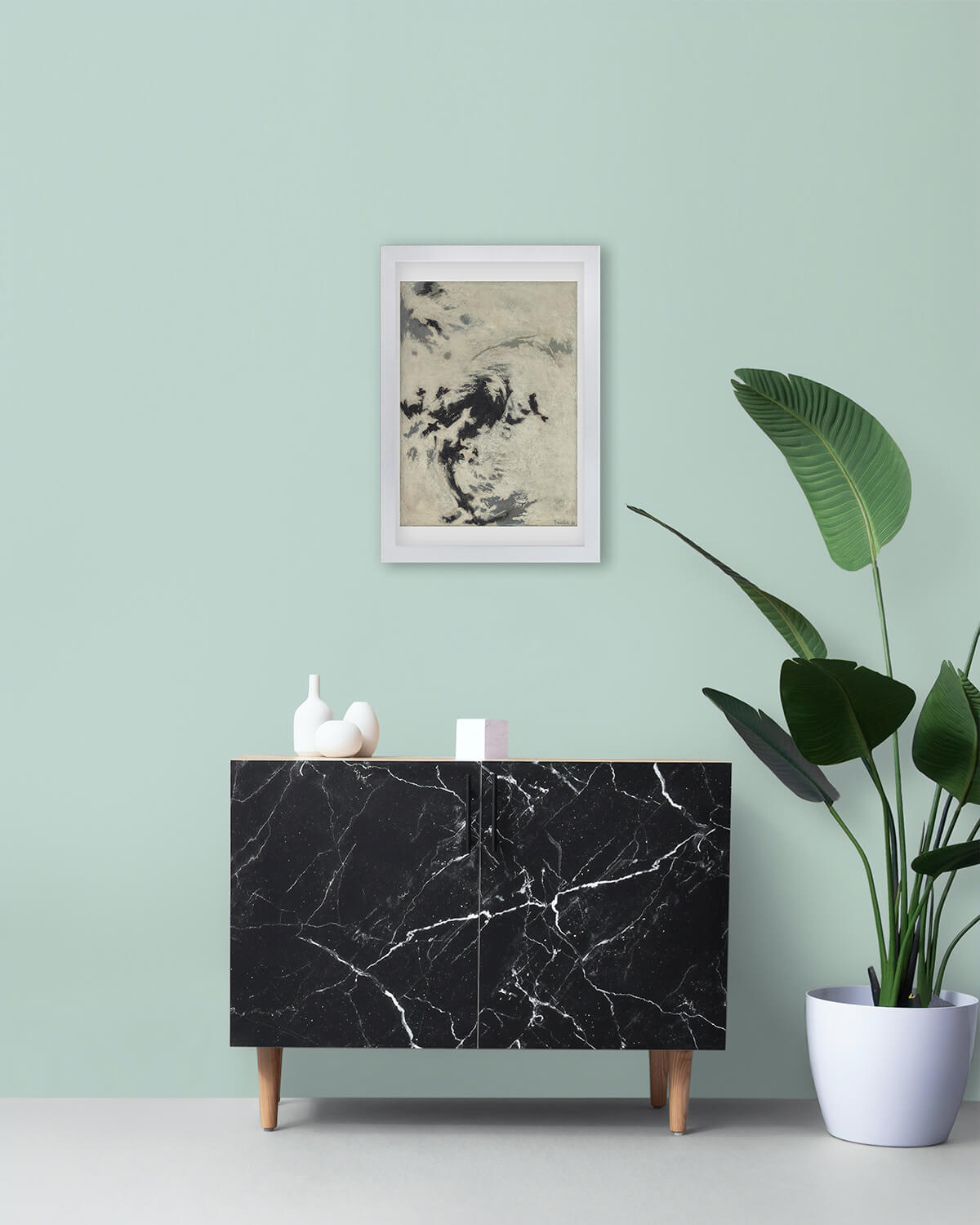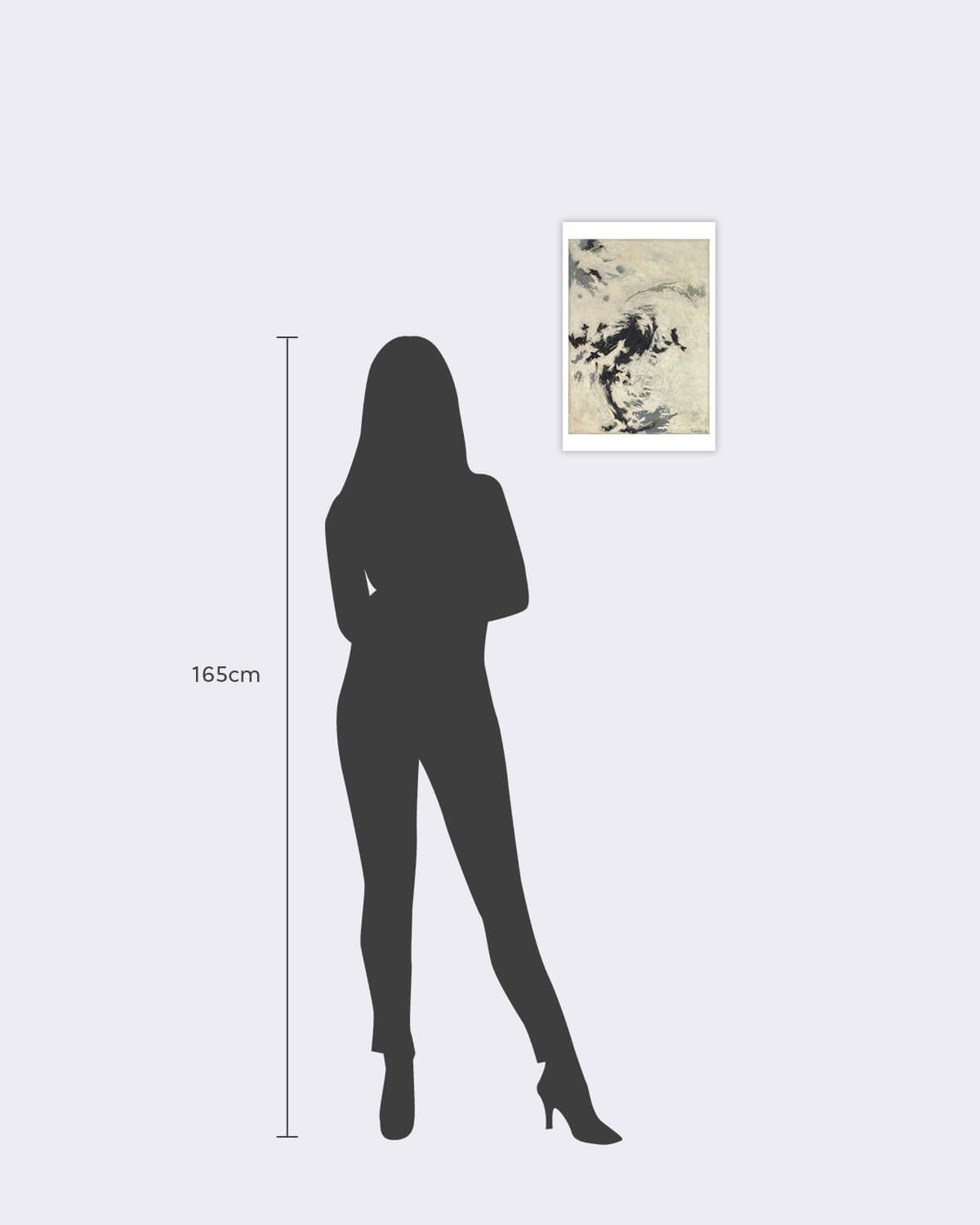 Dedicated to sharing visual culture with the world, M+ offers a wide selection of art prints in various formats, including print, poster, and postcard. Each piece has been chosen from our collection and is currently displayed in the museum.

This print features Untitled by Tomie Ohtake, part of the M+ Sigg Collection, Hong Kong. It is printed on quality archival paper, complying with the highest life expectancy of 100+ years. Serving as a quintessential museum keepsake, it can be displayed at home, the office, or wherever visual culture is well received.

Size L and XL are available in physical store. Please contact us for reservation.
About Artwork

Japanese-born Brazilian artist Tomie Ohtake produced over thirty canvases in her Blind Painting series in the late 1950s and the early 1960s. The series is unusual in her body of work, which includes both figurative and abstract landscape paintings. Ohtake painted each work blindfolded, relying on chance, her body, and the brush to communicate her perception of the world. The colours used in this particular painting are characteristic of the palette of the series, consisting largely of white, black, and gray. Painted with highly gestural strokes, the Blind Paintings are a result of the artist's effort to directly and spontaneously convey emotion. Ohtake developed the series at a time when artists in Brazil were reacting against the concrete art movement's emphasis on objectivity and visual control. The Blind Paintings sit in contrast with the work of her contemporaries in Brazil, but connect with forms of gestural abstraction produced around the same time in other parts of the world..

Size: 14.8 x 10.5 cm (A6)
Materials: L.H Symbol Card C1S 360gsm Premium White (793-36050), Elemental Chlorine free (ECF), Acid free, Biodegradable, heavy metal absence, recyclable, ISO 9706 Long Life Certificate, FSC Certified
Print: Off-set print
Origin: Europe / Hong Kong
Care: Post or display proudly.

Size: S (45 x 30 cm), M (60 x40 cm), L (75 x 50 cm), XL (90 x 60 cm)
FANTAC Fine Art Paper, Acid-free, Archival Paper, Long Life Certificate, certified in compliance with IOS 9706
Print: Digital
Origin: Hong Kong
Care: Display proundly
Where do you ship to? Most items can be shipped worldwide. Can I pick up at your store? In-store pickup is available for non-custom products and free of charge. When will I receive my order? In most cases, local orders take 2-3 days while international orders take 3-5 days. For details, please refer to our
FAQs
.