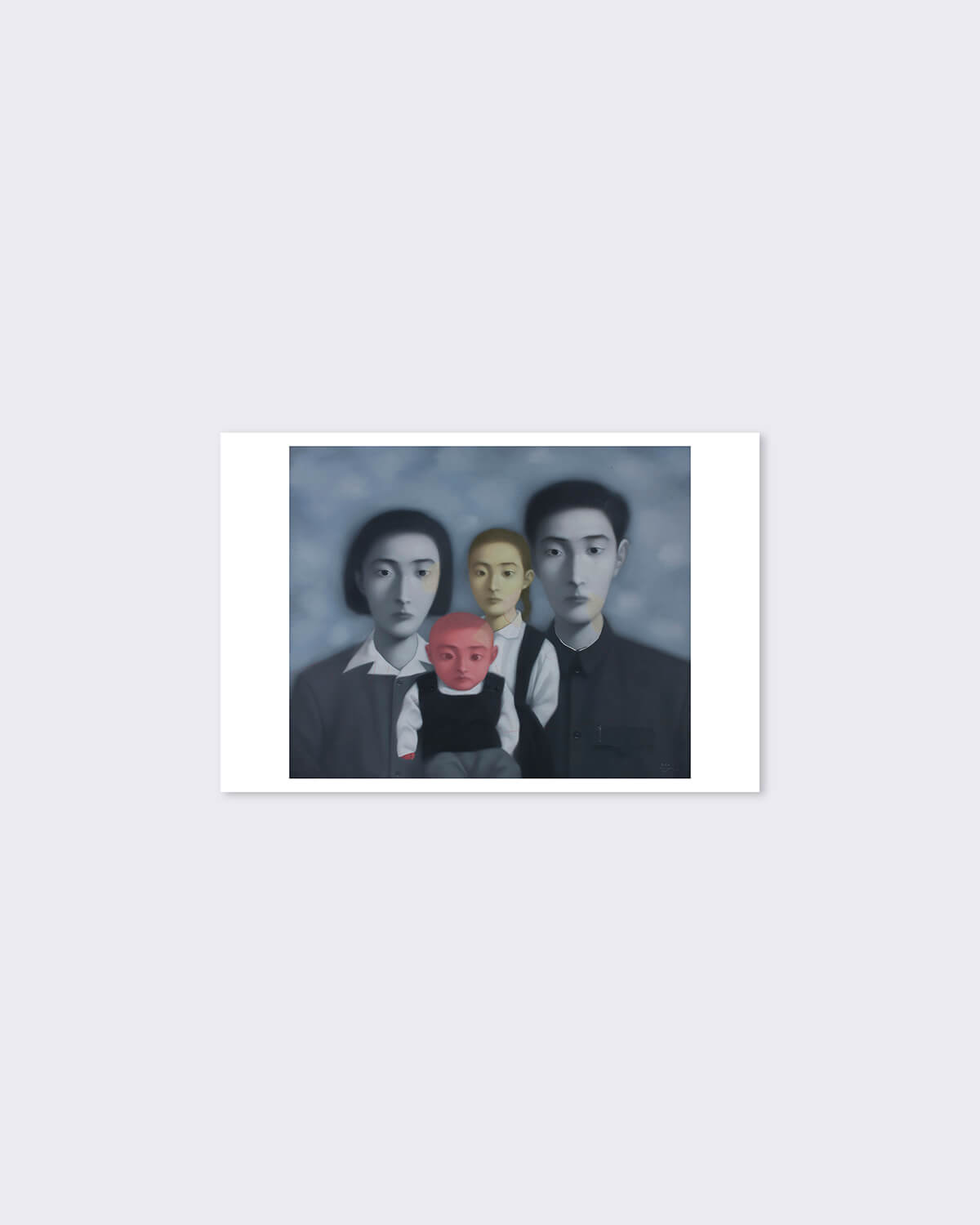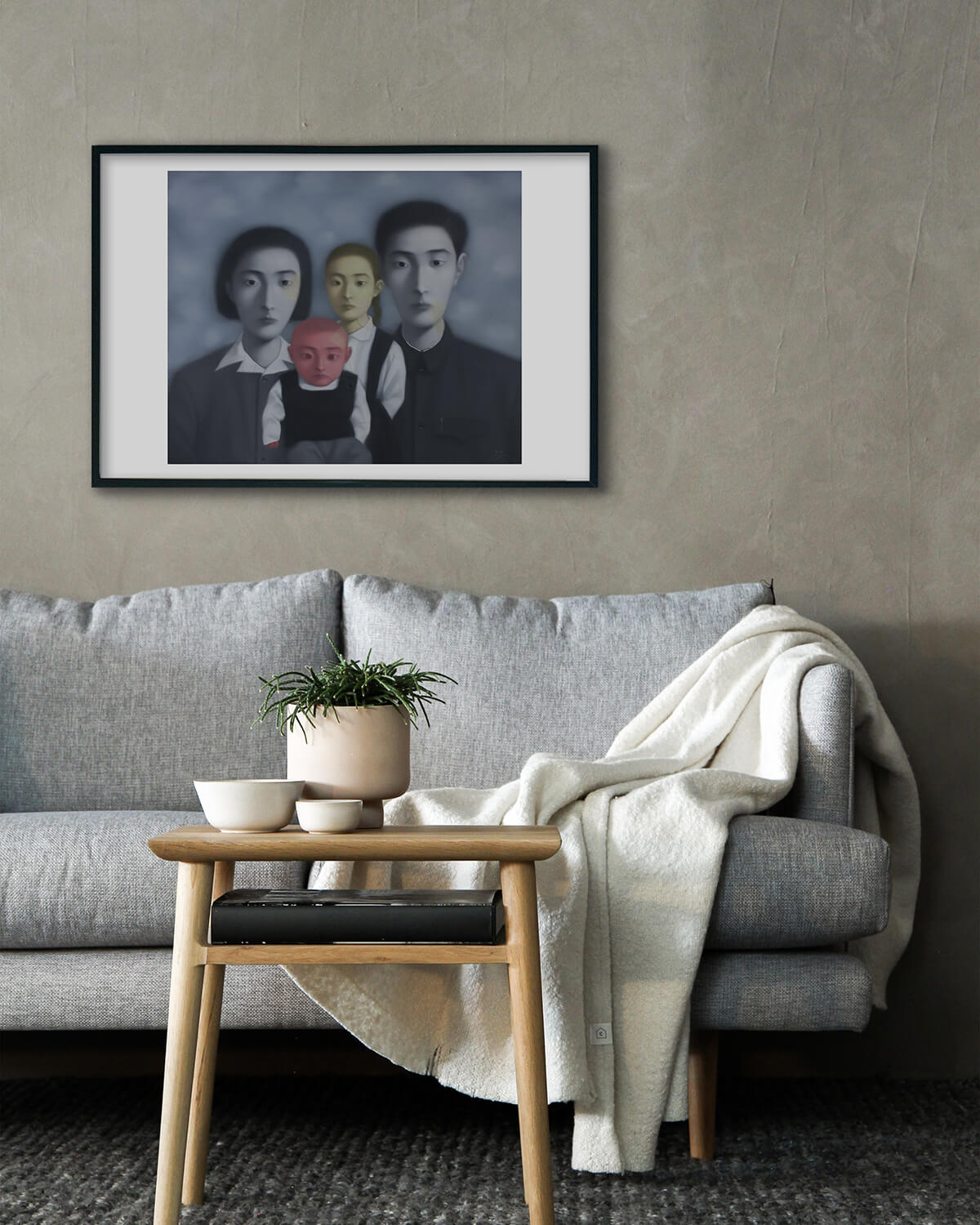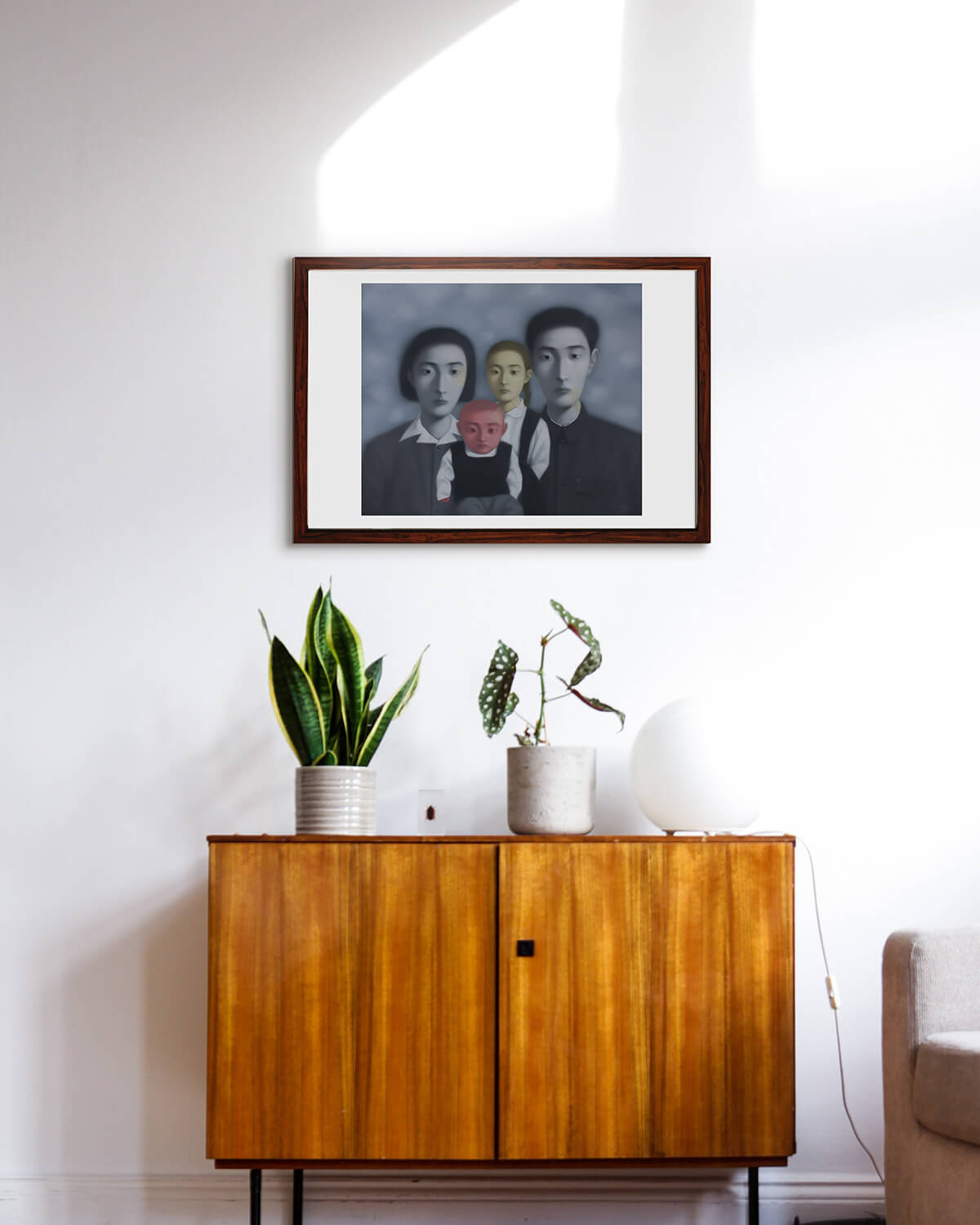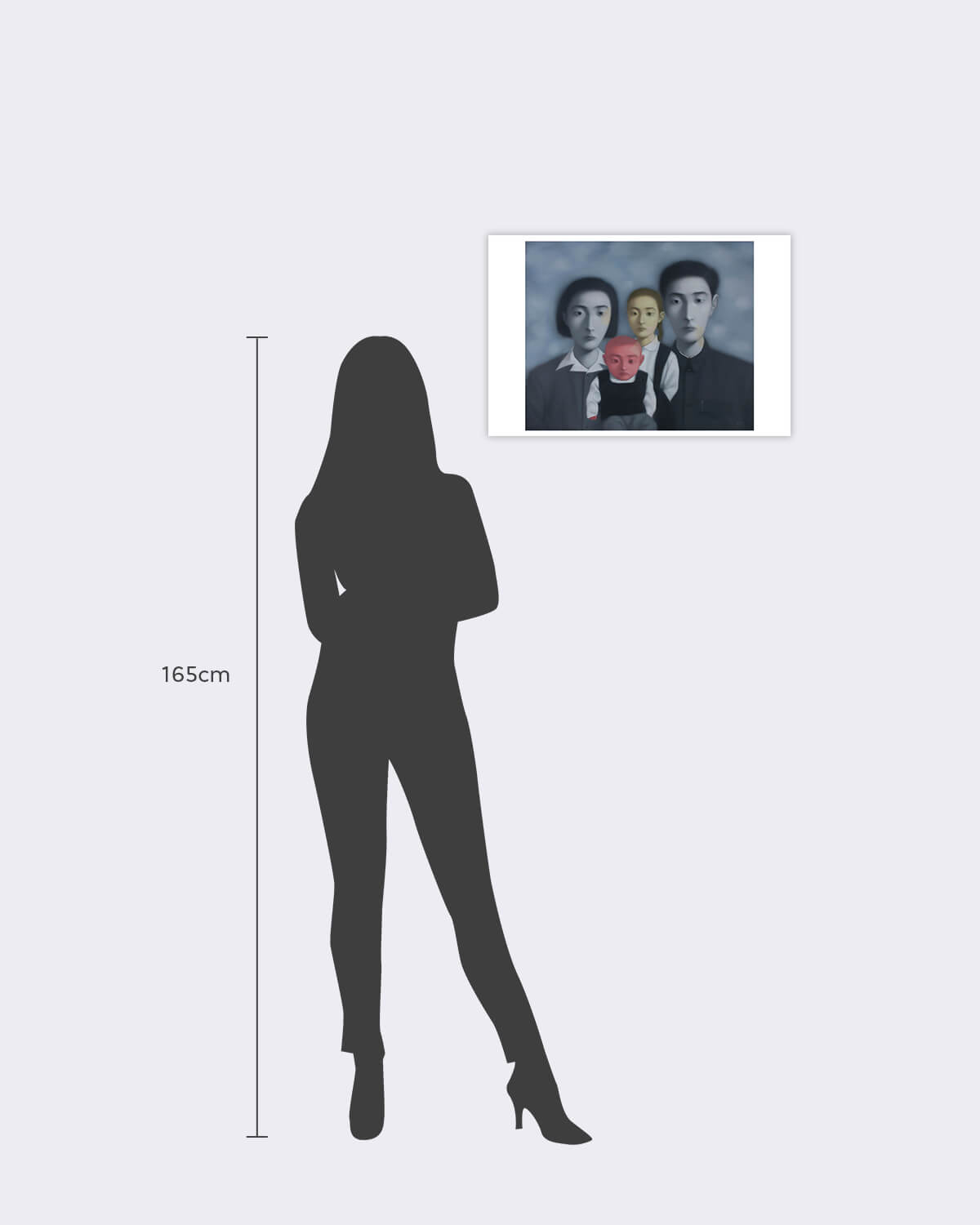 Dedicated to sharing visual culture with the world, M+ offers a wide selection of art prints in various formats, including print, poster, and postcard. Each piece has been chosen from our collection and is currently displayed in the museum.

This print features Bloodline Series- Big Family No. 17 by Zhang Xiaogang, part of the M+ Sigg Collection, Hong Kong. It is printed on quality archival paper, complying with the highest life expectancy of 100+ years. Serving as a quintessential museum keepsake, it can be displayed at home, the office, or wherever visual culture is well received.

Size L and XL are available in physical store. Please contact us for reservation.
About Artwork

This oil painting depicts two adults and two children. The composition resembles a combination of two separate studio portraits of a family—a greyscale one of the parents and a smaller portrait of their children. The older child's face is yellow and the toddler's is pink. Red lines connect the figures, and faint yellow patches are visible on their faces. Dressed in clothes that recall China in the 1950s and 1960s, the subjects stare straight ahead with blank expressions. Zhang Xiaogang began developing the Bloodline series in 1993 when he discovered an old family photograph. His portraits reflect his interest in the complexities and tensions in Chinese society, where the notion of family extends to people in the community. Here, red lines represent the connections between people. The faint yellow patches accentuate the unsettling depictions, while also marking them as belonging to a collective. Zhang accentuates the formalism of studio portraits through the stiff appearance and vacant expressions of his subjects.

Size: S (45 x 30 cm), M (60 x40 cm), L (75 x 50 cm), XL (90 x 60 cm)
FANTAC Fine Art Paper, Acid-free, Archival Paper, Long Life Certificate, certified in compliance with IOS 9706
Print: Digital
Origin: Hong Kong
Care: Display proundly
Where do you ship to? Most items can be shipped worldwide. Can I pick up at your store? In-store pickup is available for non-custom products and free of charge. When will I receive my order? In most cases, local orders take 2-3 days while international orders take 3-5 days. For details, please refer to our
FAQs
.